The 1960 Trade Embargo by the United States against Cuba applied to economic, commercial and financial matters. Since that time, U.S. citizens without prior government approval have been forbidden from entering the country or spending money there. However, as a result of legislation passed during the administration of President Barack Obama, U.S. citizens are allowed legal, though restricted, access to Cuba that was not possible before.
 Travel Permissions
Called "person-to-person" exchanges, U.S. citizens can book trips through travel companies that provide structured itineraries to locations such as hospitals, orphanages, museums and sites of historical value. That means that U.S. travelers can book their stay at a resort like the Hotel Villa Cubain Varadero, so long as the activities on the agenda broaden from beach and mojitos and have some cultural value.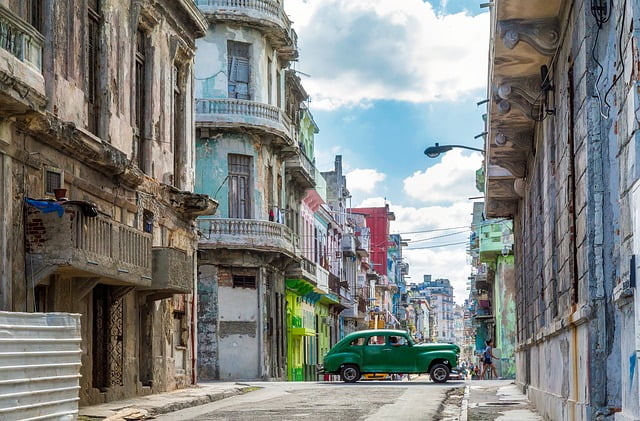 As such, these trips fall under the umbrella of an educational and cultural exchange, bypassing the restrictions of the Embargo, which does not allow for travel that is purely a tourist pursuit. These cultural exchanges satisfy the restriction against tourism. U.S. citizens are disallowed from speaking to Cuban government officials of any kind, which may affect certain travel destinations, such as historic sites run by guides employed by the Cuban government.
Exceptions
U.S. citizens can bypass all restrictions by traveling to Cuba via another country, such as Canada or Mexico, but should be apprised that doing so incurs significant risk if their travel plans are discovered upon reentry into the United States, as this method is technically illegal. Fines and even criminal prosecution are possible, though rare. Cuba does not stamp U.S. passports either on entry or upon exit from the country for this reason, but even so, gaps in travel plans or multiple entry stamps from other countries could imply guilt to U.S. customs control officers. Travelers seeking to enter Cuba without U.S. government approval should therefore do their utmost to eliminate any evidence of their time in Cuba, such as expense receipts or incriminating travel brochures. As a last resort, travelers can invoke the Fifth Amendment and simply choose not to speak of their time in Cuba with any U.S. government official.
As traveling without government approval carries so much risk, planning a trip to Cuba through a reputable and legal travel company is far more desirable. Though cultural travel itineraries can take up much of the day, travelers are allowed several hours of free time to enjoy relaxing at their resort and enjoying water sports and other engaging activities. Thus, travel to Cuba can be accomplished through legal channels and still provide a rewarding and memorable travel experience.