What's Happening in Dublin? There's always something happening in Dublin. The whole year is tagged here and there with The Gathering, a way to invite friends and family home to Ireland, even if they've never been there before. Anyone with Irish ancestry is encouraged to come to Ireland and find their roots, or just enjoy the country. Dublin is certainly a focal point of enjoyment.
The Temple Bar Tradfest runs from January 22-27, so hurry up if you're going. Six nights of celebration of traditional Irish music that includes dance, drama, photography exhibits and Irish cuisine offer an astounding amount of performances to choose from in many locations around the Temple Bar area.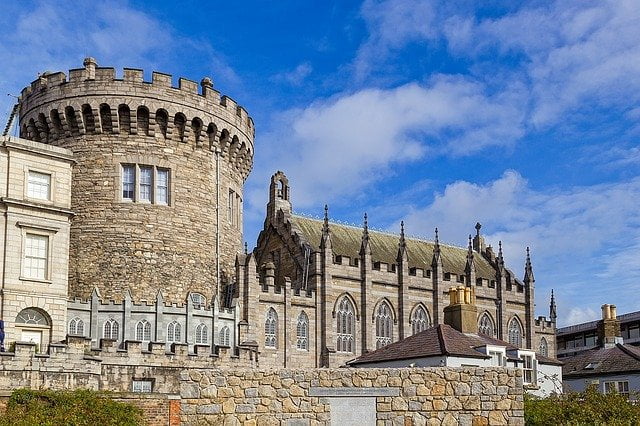 If you can't make that, don't worry, there's more. March 17 is a date known to all within a decade of Irish ancestry as St. Patrick's Day and all its accompanying revelry. No further explanation is needed, but reserve lodging now if you're going to Dublin for this indescribably huge parade and party. There are no words.
Not long after the St. Patrick's Day recovery, the Heineken Cup Final comes to town in May. The battle for this rugby trophy takes place on Friday, May 17, in the form of The Amlin Cup Challenge at the RDS, and the following day at 2 PM is the Heineken Cup Final at Aviva Stadium. Many fans will bathe in beer before, during and after, so you've been warned.
July is action-packed in Dublin this year. Dun Laoghaire, on the southeast shore of Dublin, is hosting an American week with a bluegrass jamboree and a barn dance, not to mention 4th of July fireworks to commemorate the American Independence Day. It seems fitting to have this in Ireland, really. St. Patrick's Day is a shared holiday, too.
Hold onto your socks for the Laya Healthcare Street Performance World Championship in Dublin on July 12-14, 2013. Merrion Square becomes laugh-fest central with a "layabout" area and a "playaground." The "Wheeeeeee (your pants) Zone," as it said in one article, is a challenge of some sort. No doubt, the entire weekend is a challenge to not do anything in your pants. Street performances take on a new emphasis here with a kids' parent punishing court and the "Wheel of Misfortune." Naturally, there is a photo-booth to record the extroverted moments of the day. Watch out YouTube.
Still going in July, the third weekend brings the Temple Bar Blues Festival. It is three days of live music with international stars. There is no possible way to be bored in Dublin this year, especially in the summer.
What year of fun would be complete without Arthur's Day, especially in Dublin? September 26 is the day, apparently, to celebrate the beloved Arthur Guinness and his internationally successful brews. Music stars of Ireland and other countries will play in pubs all around Dublin, some for the ticket price and some for free. Guinness wanted to expand the festivities so that more people could enjoy the music, so free venues will be part of Arthur's Day this year.
On the very same day, September 26, the Dublin Theatre Festival presents a few of the country's finest playwrights' creations for public viewing. How this escaped being a holy day is a mystery, given the import of drama in Ireland. At least the date is going to be paired with the day for the country's favourite brewed beverage. If you're looking for cheap hostel accommodation in Dublin.
Whatever happens there is plenty going on in Dublin, Ireland and none of it ho-hum. It's a shame the rest of the world doesn't have the Irish humour gene.