Croatia is an increasingly popular destination for UK holidaymakers and there has been a steady increase in the number of Britons visiting the country. Traditionally countries such as Spain, Portugal and Greece were the destination of choice, but a growing number of people are expanding their horizons in order to experience something different.
Figures produced by the Croatian National Tourist Office show that 241,443 Britons visited the country between January and August 2012, representing a 23 per cent increase on the same time period in 2011. Indeed, for the year until the end August, Croatia had a total of 9.82 million visitors.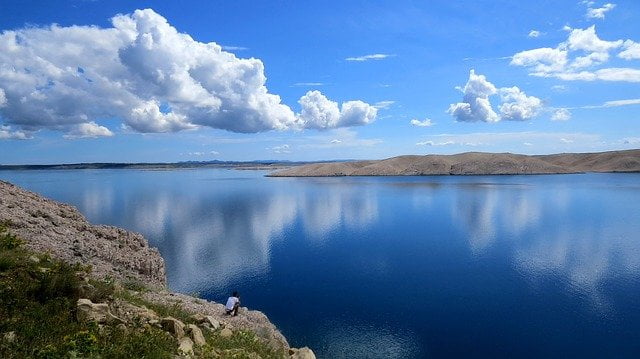 This begs one question, Why are so many people going on holidays to Croatia?
Croatia is now an EU member
As of July 1st 2013, Croatia is the 28th member of the European Union (EU). This means holidaymakers can use the single currency, while travel arrangements are also simplified because they do not have to go outside of the EU. Businesses – especially those who have to cross borders – can also look forward to a reduction in paperwork and less hassle. Property ownership is now much easier too, which could spark an upsurge in holiday homes.
Break out the deckchairs
If you say Croatia to a person, sun might not be the first thing that comes to their mind. However, it actually has a typical Mediterranean climate  similar to that experienced in north Italy or the south of France. The coastline can boast around 300 days of sunshine a year, with temperatures typically over 20 degrees C.
Enjoy the coast
With 5,385 km of coastline, visitors to Croatia will not be found wanting when they try to enjoy the sea in all its splendour. There are also over 1,100 islands, which means people can enjoy a range of different experiences by taking in a few neighbouring islands along the Adriatic coast. The country's beaches are also recognised as the second-cleanest in Europe, behind only Cyprus.
Food and drink
Always one of the most important attractions, there is plenty of great cuisine to be sampled in Croatia. Fresh fish and pasta dishes are readily available on the coast, while quick bean stew, mushroom soup and sausage and potato casserole are among the delicacies people can expect to be offered. The country is also improving its wine stocks all the time as it tries to tap into the tourism market even further.
Destinations aplenty
Dubrovnik, Split, Sibenik, Hvar, Pula – the list of great destinations goes on and on. People can check out rustic local markets, go sightseeing or visit some of the country's best museums at any of these locations. The wealth of locations worth checking out is what sets it apart from many of its European counterparts.
Ease of accessibility
Accessibility is a big issue when you're planning any trip to Europe. Luckily for Britons, the UK to Croatia route is serviced by five different airlines – Ryanair, easyJet, scandjet, Flybe and GermanWings. These carriers fly into five different locations in Croatia, which means people should have no problem getting to whatever part of the nation they want to.