Borneo is the third biggest island in the world and it is divided between Brunei, Malaysia and Indonesia. The Indonesian area is actually the largest and it covers most of the southern and central part of this island. Some of the well known diving spots and tourist attractions are found in the Malaysian section.
Sangalaki and Derawan
Diving is a popular sport in Borneo. At the Borneo coastline, you will find some of the best diving spots in the world such as Sangalaki and Derawan. Sangalaki is among the best diving spots where you can see Manta Rays and Derawan is popularly known as a muck-dive destination and it has a wide array of bizarre creatures such as turtles.
Kakaban
If you want to have a different experience, then ensure that you visit Kakaban. While here, you can snorkel after which you can take a walk to the beautiful rainforest.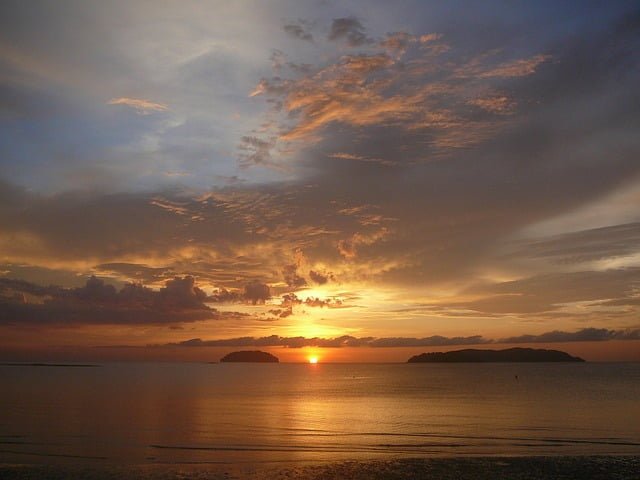 Mount Kinabalu
During your visit to Borneo, ensure that you take time to go to Mount Kinabalu. This is in the tallest mountain found in the Southeast Asia. The locals consider this mountain as being sacred. Thousand of people from different parts of the world have trekked to the peak of this mountain.
Sepilok Orang Utan Rehabilitation Centre
The Orang Utan is one of the most famous native creatures of Borneo. This destination enables people to come into very close contact with amazing animals. The rehabilitation centre is a place where orphaned orangutans are trained to survive in the wild, and they are then released as soon as they are deemed ready.
The Danum Valley Conservation Area
For those who love nature, the Danum Valley is a great place to experience nature at its best in this conservation area. This valley can be found deep in the rainforest. Here, you can view different animals such as proboscis monkeys, Sumatran rhino, elephants as well over 275 species of birds.
It is worth noting that Borneo is the perfect destination for scuba diving as well as several other adventurous activities.