How a bit of forward thinking could make your next holiday a whole lot easier – and cheaper.
You have your summer holidays coming up in a few weeks, the kids are finishing school shortly and outside, the sun is shining. And while your thoughts are far from taking a holiday a whole twelve months from now, this is actually the best time to book, according to travel insiders.
When you've been saving up, holiday shopping and getting through the long list of holiday prep, it can be difficult to summon the headspace for more planning, but it could actually be the savviest thing you do this summer.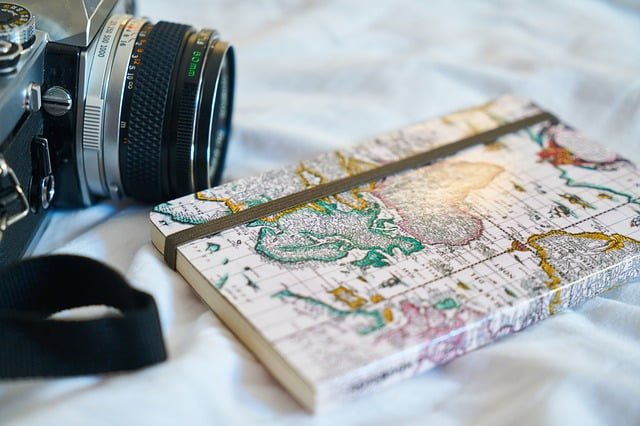 The general rule of thumb in the travel industry is that business plummets when everyone is on holiday. So, in July and August, when everyone's enjoying some time away, airline booking offices, tour operators and travel agents are twiddling their thumbs. For the consumer, this is the perfect time to pounce on a deal.
Not only will you be first in the queue for flights, hotel rooms, tours and package deals, you'll also be looked after by agents in search of a sale, with plenty of time to make sure your holiday for 2018 is the perfect getaway.
You can exploit this opportunity a little. In their desire to get your booking, you can use your bartering skills to get an incredible bargain.
This doesn't just mean cheap holidays abroad for next year. It could also bag you deals for the October half term (which starts, for most schools, around 23rd October this year – but do check your children's timetable), as well as Christmas 2017 too.
One important tip is to remember that while September and October are very busy in Europe (fashion shows, expos, annual fairs and conventions are heavy at this time of year), the slowest times for the travel industry is November and the first half of December.
If you can take time off during this time, then would be a great time to travel. These six weeks are pretty much guaranteed to land you affordable flights to most destinations, with competitively priced hotel rooms.
Conversely, if you're very flexible, you could play the long game and book last minute at this time. This would mean not minding whether you ended up in Cologne or the Caribbean, so if you have an open mind, this might be a good idea.
However, for most of us, we need time – and plenty of it. So by simply going against instincts, and booking your travels well in advance, you could be saving yourselves hundreds of pounds – if not more.
And summer might not feel the best time to splash out on more holidays, but most travel agents will secure your booking with a small deposit, meaning you can keep holding your purse strings tight until after your upcoming holiday.
Getting in before the throng has other benefits too. You'll have more choice on flight times, where you stay and how long you spend out there too. Plus, when it comes to booking your holidays with work, there's bound to be no clashes with colleagues
So whether it's two weeks in the Canaries, visiting the Christmas markets in Europe or heading for some winter sun in North Africa, right now is the best time to book.