There is no need to be frightful about the cold weather when planning a trip to Montreal during the winter season. Plenty of indoor and outdoor activities can keep you totally occupied and entertained while in Montreal. Several local attractions and museums offer discounted rates for various activities during some day of the week. By planning your family itinerary with care, you could make some substantial savings as you enjoy a wonderful vacation with your family at Montreal.
Indoor Activities
The Redpath Museum is a great place to visit. It is situated at the McGill Campus building and it currently displays a wide collection of items in various fields such as ethnology, mineralogy, zoology and palaeontology. At this destination, there are several family fun activities that attract minimal charges. However, for those who would specifically like to pay a visit to the collections, the admission is free.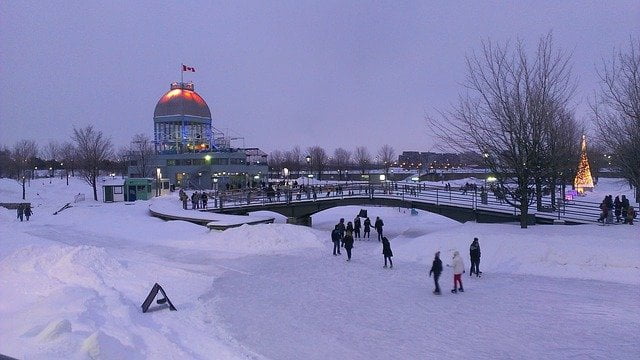 The collection available at the Montreal Museum is amazing. The admission fee to the temporary exhibits is half the normal charge after 5.00 pm on Wednesdays. Take note that there is no charge for visiting the regular collection. Also, the admission at Montreal's Musee d'art contemporain is free from 6.00pm to 9.00 pm on Wednesdays.
Outdoor Activities
Montreal is a magical city during the cold winter season. Visitors can enjoy several fun outdoor activities such as skating, hockey, cycling, snowshoe and several others. In addition, having some fun during festivals is great for the entire family. You simply need to decide on the destinations that you would like to visit while in Montreal as well as the activities you want to enjoy. Even those with low budgets can enjoy fabulous activities during winter in Montreal.
One tip when planning a trip to Montreal in the winter time is to find a hotel in downtown Montreal which is close to the attractions you are interested in visiting, as you won't want to spend too much time walking outdoors in the cold.