Thailand's main draw are its idyllic islands and sandy beaches, and there is no shortage of these across the southern part of the country. Whether you are dive enthusiast or are simply looking for a quiet stretch of sand where you can work on your tan, there are plenty of spots to choose from. There are plenty of package holidays to help get you to your destination. If you have been hesitant about travelling to Thailand, here are some beaches to help persuade you to visit!
Ko Chang
Ko Chang is the second largest of Thailand's islands and it is home to rainforests, water falls and sandy beaches. It is also a great dive spot thanks to the rich reefs that surround it. Once a popular retreat for backpackers, Koh Chang now caters to a more refined market with luxury hotels right on the beach.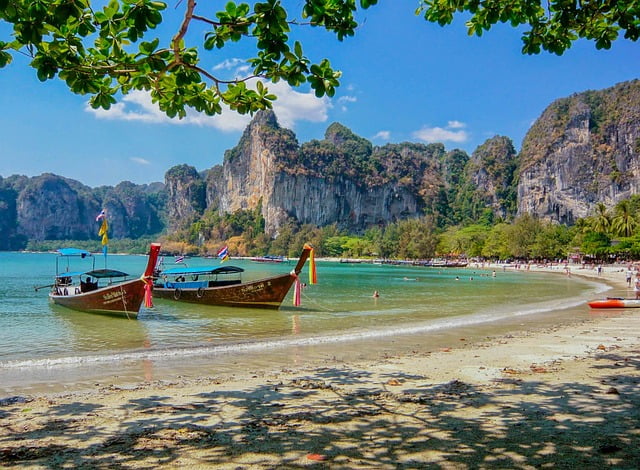 Ko Samui
Samui is the third largest island in Thailand and its main draw are the beaches. There are a multitude of watersports available including plenty of dive shops, however most of the diving is done either in the nearby Ang Thong National Marine Park or in Ko Tao as the visibility around Samui's sandy beaches tends to be poor.
Ko Tao
Ko Tao literally means Turtle Island and it was was named so by its first settlers after the island's turtle-like geographic shape. Coincidentally, the island is an important breeding ground for two different kinds of turtles: Hawksbill turtles and Green turtles. Aside from all the wild life, the island is known as Thailand's scuba diving capital, and as such it gears to travellers looking to get certified.
Ko Phi Phi
Even though it is smaller in size as compared to other islands, Ko Phi Phi offers a wonderful experience. The islands came to prominence among the Thai island circuit when one of the islands was used as a location for the 2000 film The Beach.
Ko Phangan
The island of Ko Phangan is synonymous with the Full Moon Party, a time when tens of thousands of travellers gather on a stretch of sandy beach for a psychedelic event of sorts with plenty of neon body paints and buckets of rum to go around. Since this has become such a popular event, parties like the Half Moon Party and the Black Moon Party have also gained a following.