Regardless of your progress on your 2017 resolutions, summer is coming, which means you need to start planning your warm season getaway before it's too late. Fortunately, the folks at Travel+Leisure have already compiled their list of the 50 latest and greatest travel destinations for the year, and there are more than enough coastal paradises to keep you cool and comfortable. Here are the 11 best beach spots to spend your 2017 vacation.
1. Bermuda
Bermuda was hit hard by the recent financial crisis, but these days the popular Caribbean island is more developed than ever, especially since it won a bid to host this year's America's Cup sailing race. Bermuda's most distinguished resort, the Hamilton Princess & Beach Club, has finished massive renovations, updating rooms and adding an art collection and a spa ― so when you tire of the beach, you can explore your hotel.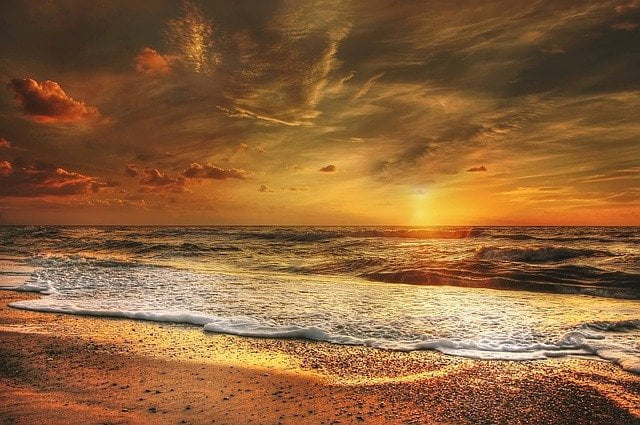 2. Cambodia
Though Cambodia boasts some of Southeast Asia's best islands, getting to the nation's coast was an arduous trek. Now that the coastal airport accepts direct flights from Vietnam, you can spend more time indulging in exotic spa treatments, Cambodian food, and of course, the pristine beaches.
3. South Africa
In Cape Town, South Africa, you can get a little of everything: picturesque mountain scenery, lively city streets, and gorgeous beaches. Recently, Cape Town has cultivated a reputation as southern Africa's hub for modern art, so in between beach days, you should spend time exploring the Zeitz Museum of Contemporary African Art, dubbed the MoMA of South Africa.
4. Ecuador
For the most part, Ecuador is simply the stopover travelers must endure on their trek to the Galapagos Islands. However, Guayaquil has a heart of its own. Though the city isn't exactly oceanfront, the Malecon 2000 offers outstanding riverfront experiences ― and the unbelievably beautiful beaches of the Galapagos are just a boat ride away.
5. Hawaii
Every year is a good year to visit Hawaii, but this year, you should head to Oahu and the state's capital of Honolulu. By encouraging native artists, Honolulu has developed a unique and fascinating culture that makes you want to explore the city streets. However, even when you aren't on the beach, you'll need a stylish outfit from Swimsuits Direct ― it's unusual not to don swimwear all the time in Hawaii.
6. Madagascar
More than 90 percent of the plants and animals on Madagascar are found nowhere else on Earth ― and thanks to climate change, they might not last on the island for much longer. At the newest eco-resort Miavana, you can learn about Madagascar's flora and fauna, see the island's iconic natural landmarks, and relax at various quiet and perfect beaches.
7. Spain
Instead of wandering through the tourist-packed streets of Barcelona or Madrid, you should go to Spain's relatively unknown Andalusian region and the erudite city of Malaga. Boasting several galleries, including one devoted to native Pablo Picasso and one celebrating the prehistoric Antequera Dolmens, Malaga is a dream for beach-goers who moonlight as museum-goers.
8. Uruguay
Already celebrated for its unbelievably stunning beaches, Uruguay is earning a stellar reputation for social policy and cultural development, as well. Montevideo, the country's capital, claims dozens of beaches, each with a unique vibe, so a vacation here is like several trips in one.
9. Australia
A suburb on the Sunshine Coast, Noosa Heads is surprisingly chock-full of deluxe resorts, upscale dining, and overall fantastic beach-going. Recently, Sofitel added a five-star resort right on the beach, so if you are used to high-class vacationing, you can get it at this exciting, new destination.
Meanwhile, on Australia's western shores, Perth is renowned for its devotion to the sea. Offering some of the best seafood on Earth as well as some of the most remote beaches you'll ever see, Perth is a great spot for the adventurous beach-goer.
10. Panama
In the early 20th century, it took 10 years to build the Panama Canal ― and it has taken 10 more years to expand it. Finally, enormous cruise ships can pass through the locks, which means you can visit more beaches in less time. Panama City, itself, has a few sandy spots worth visiting, as well as a historic neighborhood called Casco Viejo where former gang members give walking tours thanks to Fortaleza Tours.
11. Greece
Like other Greek cities and towns, Paros is magnificent with spotlessly white buildings and crisp, turquoise waters. However, unlike more popular destinations like Mykonos or Corfu, Paros is nearly untouched ― but still boasts incredibly sophisticated accoutrements for travelers, such as the adults-only Porto Naousa apartments.