Located smack dab in the middle of the beautiful Kangra Valley and the magnificent Dhauladhar Mountain in the Himachal Pradesh, for nature lovers, Dharamshala is the ideal destination to visit. This Hill station in India has an altitude of about 4,550 feet (above sea level) and has dense greenery spread across its landscape, making it an ideal location. Mostly, you will get to see thick covers of pine trees, cedar trees, and deodar, which all serve as a treat for the eyes. Famous as the "winter capital" of the Himachal Pradesh, Dharamshala also consists of two other distinctive areas that are just 10 minutes away by jeep or a bus ride- the lower Dharamshala, and the upper Dharamshala.
The Lower Dharamshala is home to popular schools, hospitals, government offices, markets and tea gardens. While the Upper Dharamshala (also known as "McLeod Ganj"), is the home of the current Tibetan religious leader- the Dalai Lama. This area of Dharamshala is the epicenter of religious tourism and you will see many people (mainly Buddhists) here.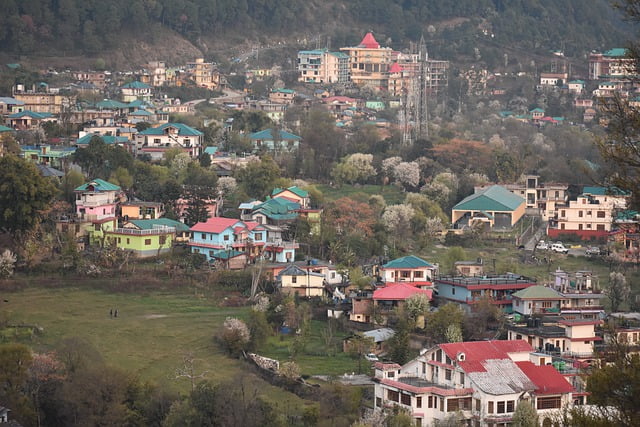 This part of India offers picturesque views of the surrounding, and a major aspect that makes it a popular tourist destination for locals and foreigners is the charm of the holy Dalai Lama.
Here are three attractions you shouldn't skip when taking a tour around this spectacular hill station in India.
Masrur
This is a popular temple in this area, carved in the rock in the 8th century AD. What's so unique about the temple is the fine and delicate carvings that are very much similar to that in the "Ellora Caves" located in Maharashtra.
A walk in to this temple and you will be transported to the essence of Hinduism. The interior has images of the various deities of Hindu religion including Lakhshamana, Sita, Ramayana (who was the oldest Hindu god), and lord Ram. Today, this is a major attraction in India, and many tourists from all over the globe come in to see the magnificence and beauty of this temple.
Namgyal Monastery
This is a huge monastery that serves as the major center for cultural and religious learning for the Tibetan based locals of Dharamshala. This temple was first established in the year 1575 by the 3rd Dalai Lama and it was later reconstructed in the year 1959 during the Tibetan's uprising. Currently, this monastery houses over 200 Tibetan monks and is among the most tourist destinations in India.
Kangra Museum
If you don't visit this museum in Dharamshala, your trip is a waste! Being a hotspot for tourists, this museum houses different artifacts and articles that belonged to the famous Buddhists and the strong culture of the Kangra Valley. The artifacts, handicrafts, manuscripts, pottery, and other items on display date back to the 5th century. A guided tour through the museum and you will also get to see a library that has the scriptures of famous Buddhist leaders.