If you're looking for adventure, then Costa Rica is the place for you! With much of the island still undeveloped, there are many opportunities for adrenaline filled adventures that combine the beauty of an unspoiled landscape. Here are just five adventures that will get your heart pumping:
White water rafting
When it comes to rafting, the Pacuare River is one of the most popular rivers for the sport because of its powerful waters. It flows over 100 kilometres through the jungle and into the Caribbean. There are several companies that offer white water rafting outings, and the nice thing is that there are trips with varying degrees of difficulty, making it easy for people to take part no matter what their skill level.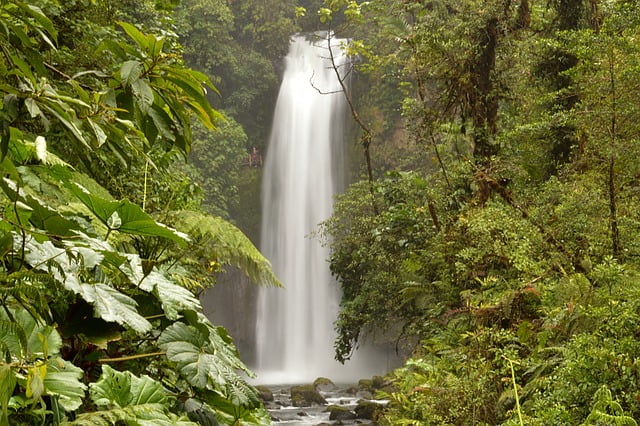 Rappelling
There are several national parks and mountainous areas throughout Costa Rica, meaning you can definitely go rappelling. All tour operators provide the necessary equipment to take part in the sport, so all you have to do is go!
Zip-lining
With so much natural beauty and a rainforest waiting to be explored, Costa Rica is the perfect place to try your hand at zip-lining. You'll get a rush as you zip through the treetops like a bird, and what a memorable way to soak in the views.
Mountain Biking
Mountain biking is a great way to familiarize yourself with the terrain. You can choose to be led by a local tour company or rent a mountain bike and go out on your own. Some of the companies will even take you out to the popular trails and then come back and get you when you are done.
Surfing
Costa Rica is a well-known surfing destination. Both coasts get good waves, so if you're craving being out at sea and catching some waves, then you can do that too. Surfboards are easy to rent, and if you're a complete newbie, then you can also book a lesson.