Campervanning in Australia can be a great adventure, but you also need to be prepared for hiccups along the way. It's important to bring the right tools and items  when you head into the outback, and with this in mind, here are five items we suggest you don't leave home without:
Water
Water: Without a doubt, when you are in the desert, you should bring a lot of water. The temperature can soar in the summer, and with few roadside stops the further you head inland, it's best to be prepared and carry lots of water on hand. Car problems or a flat tire can strike at any moment, and you don't want to discover that your water is running low at a time like that.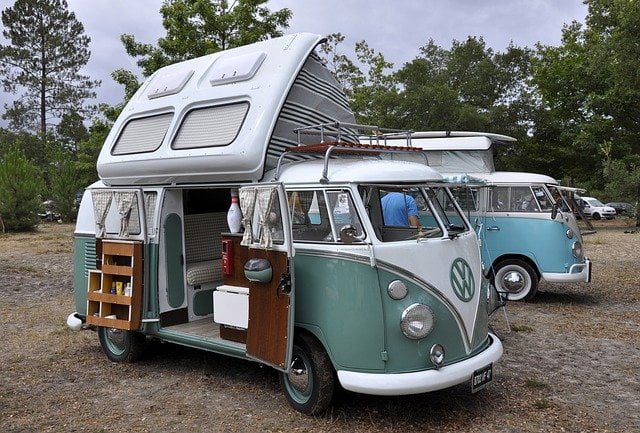 Spare Tire
Spare tire: It's always good to carry a spare tire, especially if you're going to be driving long distances through the outback. You want to have a spare tire that can at least get you to the nearest gas station for further help.
Flashlights
Flashlights: A flashlight is very useful when you find yourself in the outdoors. Road-tripping in Australia means you'll often find yourself in rural areas, and you may on occasion pull into your campsite once the sun has already set. A flashlight can help you set up camp quickly.
Knife
Knife: A good knife can come in handy. Whether you're going to be preparing a lot of do-it yourself meals, or just in case you need to do a little handy work while you're campervaning, it's good to carry a pocketknife.
First aid Kit
First aid kit: If you are out in the middle of the wilderness, you need to be prepared for any scenario. For this reason, it's best you purchase a basic first aid kit before heading out on a trip. Little problems can strike when you least expect it, so it is wise to have a proactive approach with a fully stocked first aid kit.
With these five items, you can make your trip to the wilderness of Australia more fun.