During long, cold winter months, many dream of escaping to a warm, sunny paradise. A visit to Gran Canaria can make those dreams a reality. Gran Canaria is the third largest and most populous of the Canary Islands. It's small in size, but large in excitement and beauty. Sun-kissed beaches, stunning scenery and activities galore await visitors longing to beat the winter blues. Read on for more reasons why Gran Canaria is the ultimate winter travel destination.
Stunning beaches and inviting waters
Gran Canaria is lined with 80 beautiful beaches. From the bustling Maspalomas to family-friendly San Agustín to quiet Puerto de Mogán, everyone can find the perfect spot to sit back, relax and sink their toes into golden sand. Don't want to stray from the resort? No problem. Almost all of them boast their own section of seventh heaven.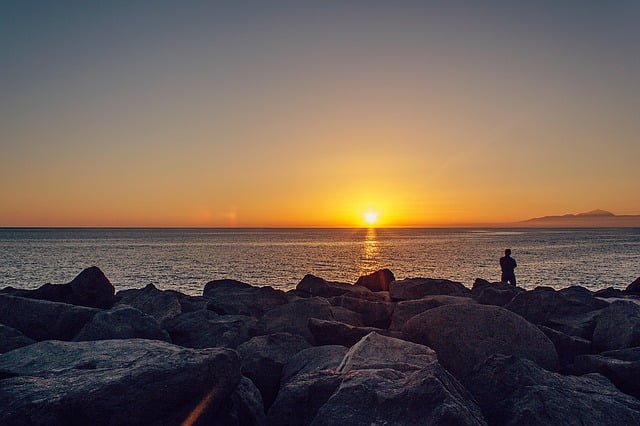 Sunshine all year long
What good would amazing beaches be without sunshine? Gran Canaria and the rest of the Canary Islands lie off the western coast of Africa. This location experiences the perfect atmosphere of warm, regulated weather patterns. When it comes to sunshine, Gran Canaria is the place to be. This land of eternal spring receives on average eight hours of sunlight daily. With few seasonal variations, Gran Canaria is one of the sunniest places on the planet.
Parks and nature to enjoy
There's more to do in Gran Canaria than just relax on the beach. The island also boasts amazing archaeological sites and theme parks. The Cueva Pintada Museum and Archaeological Park was built around what remains of an aborigine settlement. Guests can enjoy wall paintings and learn about the history of the island. The Arteara Necropolis is the largest aboriginal burial ground on Gran Canaria with over 800 tombs and burial mounds. Palmitos Park is home to a botanical garden, aviary and zoo. Step back into the wild west at Sioux City. Witness duels, bank robberies, cattle drives and more.
Diverse landscapes at every turn
Along with its beautiful beaches, Gran Canaria is also home to a variety of landscapes. Nicknamed 'Continent in an Island,' topography from around the planet can be found on this tiny island. From the Saharan-like Maspalomas sand dunes to the rocky mountainous centre to the luscious green north, Gran Canaria has earned the World Biosphere Reserve designation from UNESCO. Whether riding a camel through the Maspalomas, hiking through Timanfaya National Park or driving from one stunning viewpoint to another, there are lots of ways to enjoy this majestic island.
An abundance of outdoor activities
On land or at sea, Gran Canaria is an island of adventure and activities. Dive the ocean's depths, witness wondrous whales, and snorkel to your heart's content. Enjoy a round of golf, race go-karts, take a yoga retreat or shop the day away. Don't forget to satisfy taste buds at the island's many delectable restaurants and wineries. The local festivals are a must! With just about anything imaginable available, Gran Canaria is a great way to spend winter.