This may seem like a no-brainer, but I've witnessed people trying to board a flight with an expired passport. Major no-no! Before you book your tickets and apply for your visa, take a minute to find your passport and check if it's still valid.
Check your passport's expiration date
Also, when going overseas on a trip, many countries require that you have up to 6 months validity still left when you exit the country. Ensure you meet this requirement or you could be denied entry.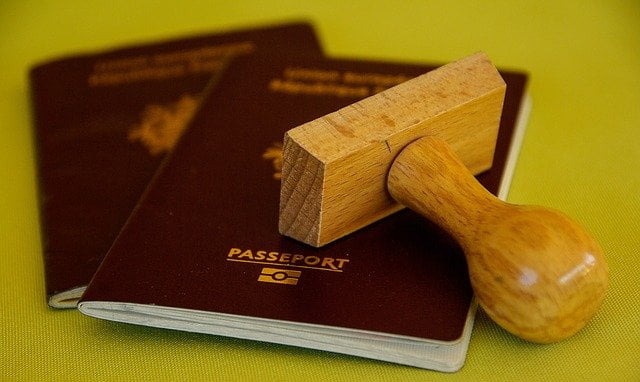 Choose the right visa type
Depending on your reason for traveling abroad, you'll need to apply for a specific type of visa. Consult with your potential employer and make sure you know what kind of visa is required for your specific situation. Various visas exist depending on your reason for going overseas: to volunteer, to teach, to study abroad, or to conduct business.
Have all the required documents
Not submitting all the required documentation to your consulate or embassy can slow down your visa processing time. Before you mail your application, carefully ensure that you have all the required forms, photos, and documents that are outlined in your visa checklist. Not doing so will only add more time and money to the whole process.
Know your bank balance
When applying for an extended visa, certain countries require that you prove you have the necessary funds to maintain yourself. Make sure you've saved up the required amount so that you qualify for the visa you need. You'll also need to bring a bank statement with you that shows your balance.
Don't leave everything till the last minute
Apply for your visa a few months ahead of your trip. There is nothing worse than leaving the application process till the last minute and then stressing out about whether or not your application will be processed in time. Also keep in mind that visa processing times may take longer during the summer and winter holidays as many people tend to travel during this period.