A truly brilliant vacation should exist in complete contrast to your daily life. It should provide you with the opportunity to enjoy new experiences and create unique memories. That is why you need to put a lot of effort into planning your trips away. Whatever you do, don't just follow the crowd. Instead, you should be on the lookout for new and exciting adventures.
One option is to plan a vacation that involves exploring the natural world. If you are looking for inspiration, you will need to read on. Below are five vacation ideas that give you the opportunity to enjoy the great outdoors.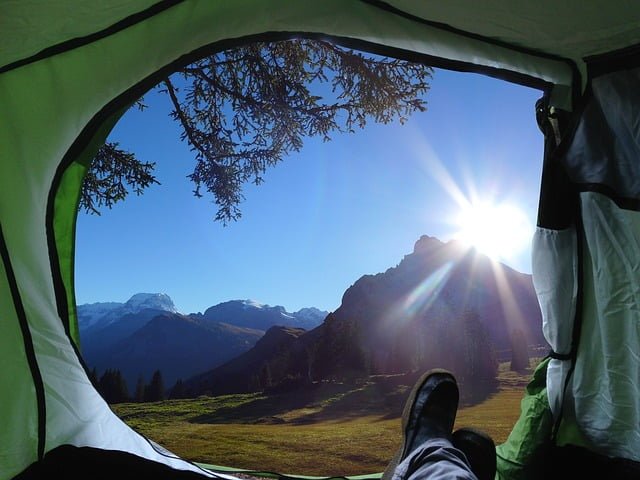 Go on a camping trip
If you want to go back to basics, you should consider booking a camping holiday. This is a fantastic way to truly be at one with nature. Or if you want a bit more mobility, another alternative is to opt for an RV rental so you can take your home on the go. Of course, before you take off, you will need to do a lot of planning. Make sure that you find the perfect spot to set up camp or park your home on wheels. You will also need to check, and double check, your list of the essential items that you need to take with you.
Take a hike
Going on a walking holiday is a great opportunity to explore the great outdoors while getting fit. If you love to hike, or would love to improve your walking distances, this is the perfect vacation for you. Why not book a cute cottage, or a rustic cabin, as the ideal accommodation for you walking holiday? You should also do your research and find out about the flora and fauna that you are likely to see on your walks. You could even create a checklist of all the natural wonders that you are hoping to see.
Relax on a yoga retreat
If you could use some serious relaxation, a yoga retreat is a perfect way for you to enjoy the great outdoors. Try to find a retreat that is based in a beautiful, natural location. Some retreats encourage their visitors to take classes outside. This can improve your chances of relaxation and will allow you to breathe in the fresh air.
Enjoy a fishing trip
If you would prefer to make the most of your time, you should consider booking a fishing trip. This vacation option provides the perfect balance between relaxation and activity. At Alaska Sportfishing Expeditions, you can spend your days unwinding on the pristine waters. Fishing in Ketchikan is a great opportunity to reconnect with family, friends, and nature.
Soak up the sun
Alternatively, you could book a beach holiday for you and your loved ones. If you love to laze away in the sun, why not do it in style? Look out for an exotic location that boasts beautiful beaches. Whatever you do, make sure that you opt for sandy shores instead of pebbly coastlines. You need to ensure that your destination has beaches that are perfectly suited to your relaxation plans.