For the dedicated hiker, a backpack ranks among the most critical pieces of gear. That obviously goes without saying in the case of backpacking: The essence of that addictive (and ancient) pursuit is toting all you need in a trusty pack. It's just as true, however, for a day hiker–even the most casual one–given nobody should ever venture out onto the trail without plenty of water as well as the essential supplies of wilderness safety.
Let's consider a few basic tips for selecting the best backpack for your recreational purposes. Keep in mind that these are just going to be general guidelines: Whatever backpack you ultimately choose to throw into your vehicle for a wilderness getaway has to fit your particular body shape–and fulfill your personal preferences.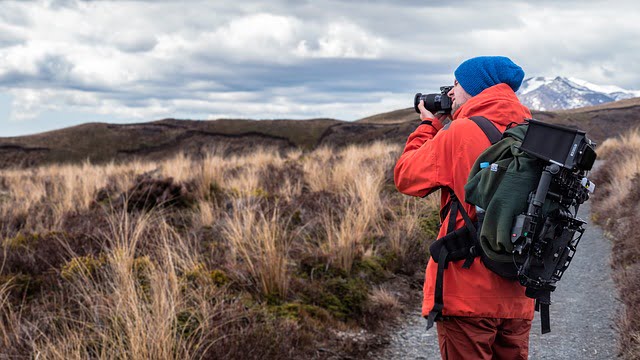 And another caveat: Though external-frame backpacks are still around (and some backpackers still swear by them), we'll be focusing on internal-frame backpacks, by far the most common out on the trails these days.
Matching a Backpack to Your Needs
It doesn't make sense to shell out for a 70- or 80-liter backpack if you happily limit your trail time to day hikes; similarly, a small pack perfect for afternoon jaunts won't cut the mustard on a weekend backpacking adventure.
Sometimes we have the tendency to overdo it gear-wise, putting too much emphasis on bells and whistles and overall aesthetics. As a hiker or backpacker, one of your prime concerns is paring down the amount of weight you're hauling, and a properly sized backpack is the fundamental variable in this regard. Don't automatically go for the biggest and baddest-looking pack: Consider realistically what you'll use a backpack for, and go from there.
As experts suggest, a 35- to 50-liter backpack is usually suitable for warm-weather weekend trips, while 50- to 80-liter models are best for extended multiday excursions. If you're new to backpacking and are simply looking to test the waters, aim for a smaller-capacity pack so you can get a taste for the pastime on one- or two-night forays. You can always upgrade if you catch the bug and want to go longer, farther, and deeper into the backcountry.
Remember, too, that it's not always simply a matter of syncing your backpack capacity to the length of a trip. If you're a parent and you want to go hiking with your kids, you'll probably want a bigger pack so you can beast-of-burden some of their supplies for them. (Groom them into hardcore hikers, though, and before long they'll be tackling their own loads with gusto.)
Fitting a Backpack
There are certainly some handy rules-of-thumb for fitting a backpack, but remember that ultimately you're going to want to try on a few models to see how they feel on the shoulders and around the waist. And if you're a novice, it's a good idea to do this testing-out with the assistance of a knowledgeable salesperson.
What's more important than your overall height in selecting a backpack size is the length of your torso. Have someone tape-measure it when you're standing with your hands on your hips: The measurement you're looking for is that between your C7 vertebra and the imaginary line between your thumbs (which should be braced on your back pointing inward in classic hands-on-hips fashion).
You can also measure your waist, though many modern packs have adjustable or interchangeable hipbelts to account for different body shapes.
Packing Tips
In general, you'll want lighter, bulkier gear stowed toward the bottom of your pack and heavier stuff higher up. In The Backpacker's Field Manual, Rick Curtis suggests partitioning about half the total weight in the pack's upper third. This arrangement is best for relatively level or well-graded trails, however. In steep country–and if you're bushwhacking over most any terrain–you may want the weightier items in the middle or bottom part of the pack to lower your center of gravity and lessen the chances of being thrown off-balance.
A properly sized and fitted backpack serves as your passport for the most liberating of adventures. When it comes to finding the best pack for you, keep in mind that field-testing is half the fun: Make an educated selection, then put it through the ringer on the trail. It could be your faithful companion for years–even decades–out in the backwoods!
Robert Shores could be described as a thrill seeker, and parenthood hasn't tamed him in the slightest! As a way to relax he likes to kick back with a beer and get his thoughts down on paper. His insights into travel and outdoor adventure have been published on a range of travel blogs.