Jaipur is one of the most popular backpacking destinations in India. Backpackers and adventure seekers can be seen exploring the city throughout the year. The locals are friendly, and the attractions are packed with rich history and impeccable heritage. However, a summer trip to the Pink City can become harshly hot and can compel you to stay locked in your hotel in Jaipur if you have not packed well. The right clothing will help you stay cool and beat the heat with perfection.
So, while you are planning to make a visit to this gorgeous city during summer, here we have prepared a list of essentials that you need to bring along to beat the heat. Take a look!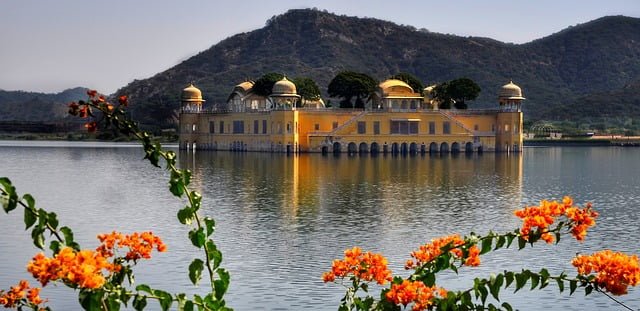 Camera – Your Best Friend
Because we don't want you to regret, we are making sure that you bring your camera along. The city is packed with so much history and beautiful places that you will find it hard to keep your camera away even for a minute. From the majestic view that Amer Fort offers to the wax statues of popular figures showcased at the Jaipur Wax Museum, everything is worth capturing.
Carry Light and Minimal Clothing
Pack as light as possible. Pick up clothing items that have a quick drying technology and occupy less space. If you are planning to stay for a longer duration, don't worry, there are many hotels in Jaipur that offer fast and pocket-friendly laundry facility and return your clothes all ready to be worn again in a matter of hours. However, a light summer jacket is recommended to keep your skin away from the damage that UV rays cause. Also, packing light does not mean you don't pack your essentials well.
Put Your Best Foot Forward
Since you will be walking most of the time while exploring the city, be sure to carry a pair of sturdy shoes and flip-flops to treat your legs well. While a pair of sturdy shoes would prove beneficial when exploring the Amber or Nahargarh Fort, your flip-flops will help your feet breathe when exploring indoor destinations like the Sheesh Mahal and Albert Hall Museum.
Make Sunscreen Your Best Friend
Tan lines can get really bad during the summer in Jaipur. The sun would be in its full mood and heat in full swing. So, make sure you are carrying a bottle of sunscreen with SPF higher than 30. However, if you don't want to overload your bag while on your way, you can purchase a bottle after reaching Jaipur as well. Keep applying it every four hours to protect your skin from sun damage.
Keep the Umbrella Handy
Just like the sunscreen, an umbrella will keep you away from facing direct sunlight and unexpected rain showers. Carrying a three-fold umbrella is recommended as it can effortlessly fit in a backpack of any size and is super easy to carry around as well.
The Ultimate Saviour – Wet Wipes
There's going to be a lot of heat, sweat, and dust, making wet wipes a necessary backpack item. Almost all the major attractions of the city including the Amer Fort and Jantar Mantar are out in the open, and because of the strict entry and exit timings, you will have to explore them during the day with sun all by your side. So, keeping a pack of wet wipes handy would keep you refreshed and all geared up to explore everything well. Your umbrella would also be of great use while you are hopping from one attraction to other.
Packing keeping the above essentials in mind would make your visit to Jaipur a memorable one. So, make sure you carry a decent sized backpack that can easily accommodate everything you need without increasing the load on your shoulder. Also, get the most out of your visit to Jaipur by choosing the best hotel from Yatra. The properties offered cater travellers of all kinds. So, whether you are a budget traveller or to wish to splurge, you will be spoilt for choice when making a booking through Yatra.
Have a great vacay at Jaipur!