All times of the year can offer an incredible opportunity to get up with the friends and family to go backpacking. If you're going to be out in the open and backpacking, there's a few things you should keep in mind. There are a lot of tips you'll want to keep in mind to stay safe and have fun. We also have incredible tools with our smartphones that can be used to assist us on our adventurous backpacking pursuits.
Going the Distance 
For those backpackers out there who will be out for extended time periods, they'll want to carry their gadgets in their packs and pockets. There is a lot of additional help you can use to help with traveling. For one, don't forget the essentials before grabbing some apps.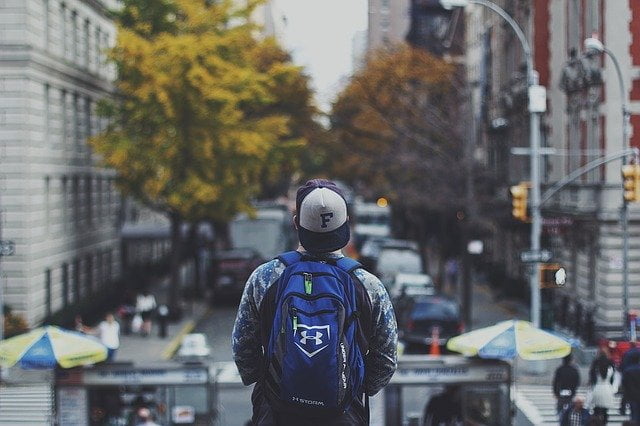 For example, you'll always want to have some extra items of shampoos, soaps, razors, shoes, and plenty of maps both digital and physical.  If you can do without some hard physical items, it's good to put them to use with your phones. There are a lot of advantages to using online maps, language translators and search functions to figure out where you are or where you are going.
Our first app we'll look at is a popular one for backpacking. Airbnb is a great resource where you can stay at a home's rented room, hotel, or house. There are over 2 million listings around the world and is a great app for backpackers.
Staying Informed 
If you're in a climate that you aren't usually used to, it's a good thing to know about the weather around you.  With the weather live free app, you can see a detailed forecast for whatever area you're in. There is also the added benefit of being able to look at it a glance and know how to plan accordingly.
A majority of your time out backpacking is going to be outside. You'll want to be able to gauge your surroundings and have a backup to see where you're at. Pocket is an offline map that can stay on and work if your GPS isn't working or there isn't any Internet.
If you haven't heard about it already, Wikitravel is a reliable mobile travel guide that shows every backpacker some iconic area's they've got to visit. It can also be used in offline use, which is important in the types of environments you'll be in. For those polyglots out there or traveling with foreign speaking friends, it comes in 16 languages.
Life Documentation 
Finally, a great tool to use is an app called Evernote. It's a versatile app that can help you jot down some notes of the areas you saw and look at it for later memories. It also works as a travel diary, where you can brag and show off your accomplishments. Overall, all of these apps are both valued for their entertainment, logistical help and most importantly having fun backpacking.