There are two of kinds of backpacking trip — the soft kind is an alternative term for hitchhiking through a region. If you're a fan of real backpacking — surviving on your own on your wits and on the things that you've had the foresight to throw into your backpack — you'll need to think and prepare. Some people get so good at it, they make a life out of it, visiting dozens of countries over a lifetime, trekking, driving and camping through them all. They take good roads, bad roads, hills, dells, rivers and deserts in their stride. They understand how to scout locations for safety and convenience, camp out each night, and marvel each minute at how wonderful it feels to disconnect from the cocoon of safety that civilization provides.
If you can, find people who know the lifestyle
If you really want the kind of backpacking freedom that lets you live out in the wilderness, it all begins with that first trek out. You'll not only need to pack the right equipment, you'll need knowledge of the road, the dangers possible and the skills required. The first thing to put on your list is finding an experienced trail partner to go with. It's nearly impossible to make an efficient foray into backpacking without someone to learn from. You can even go online and join a backpacking group. Once you have that out of the way, you can practically coast from there. All you need to do is to pack right, and prepare for anything. You'll need to remember that out on the road, what you put in your backpack is all that stands between you and the wilderness.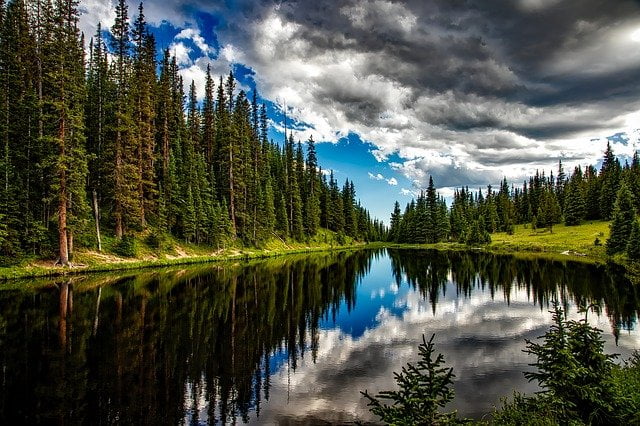 First, you need to know where you're going
Wherever you're going, there are a few basic fixtures that will always belong in your backpack. You will always need guidebooks and any information that you've collected from magazines and websites in off-line mode on a phone or tablet, wilderness permits, campground reservations, credit cards, parking passes and change for entrance fees. Cooking implements and food, all important medicines, a first aid kit, toilet paper, hand sanitizer, soap, a flashlight and lantern, a GPS and backup power banks all go in there, as well. You'll need insect repellent, a fire starting kit, a repair kit and rope, water treatment equipment, a blanket and a small tent. There is plenty else that you will need, though, depending on where exactly you're headed.
Thinking of trip-specific packing needs
It takes a good deal of farsightedness to plan for trips to areas with different climates and requirements. If you plan to have your backpacking take you to areas that are perennially cold and drizzly (say, the forests of North Cascades National Park of Washington state (which is a three-hour drive away from Seattle), you'll need not only warm clothing and rainwear, you'll need underwear made of wicking fabric. You'll be sweating inside your warm clothes, and such underwear will help keep your skin dry. You'll also need the right kind of car — something that is tough as nails. If you plan to backpack around the Grand Canyon area, you'll still need the tough car and the wicking underwear. The underwear will need to be the light variety, though, and you'll need plenty of tough, and yet cool clothing that'll keep insects off, a sun hat and plenty of sunscreen. You'll need to plan for many changes of underwear, too, as you could sweat a lot.
Finally, prepare to handle your own garbage
It's important, when you backpack, to go in prepared to treat nature with dignity. This means planning for ways to take back your garbage — it's a strict no-no to throw it away. This can mean keeping a proper, sealed garbage bag in your car or in your bag. You'll need to store all wrappers and other non-biodegradable waste until you find a garbage can. It's part of the lifestyle. Patricia Anthony (Trish) is a fitness trainer with a passion for exploring the rugged and wild outdoors. In her spare time she shares her tips and insights for travel and outdoor adventure blogs.