Part of the point of a camping weekend is to get away from the technology. Which dominates our lives. And yet, and yet… we do miss it. What is more, there is plenty of tech around now which can improve the outdoor experience while making it safer and easier to share. If you belong to the school of thought that allows a little bit of the 21st century into your camping.
You can probably find some gadgets that will make your heart beat faster.
Flickr Creative Commons License 2.0 – Mariano Mantel
Home Comforts
A portable heater can make the difference on a chilly night. They are powered by gas canisters and weigh only a few kilograms. More than you want to carry around all day. But justified if you are setting up in one spot. Some gas heaters are approved for use in enclosed spaces. But otherwise stay safe and use them as an alternative to a campfire.
Warm toes are one thing, but there are times when we want a cool drink. If you are getting to your site by car you can plug a cooler into the lighter socket. And have lovely cold beers and sandwiches ready for when you arrive. It won't run all weekend. But it's nice to celebrate the moment.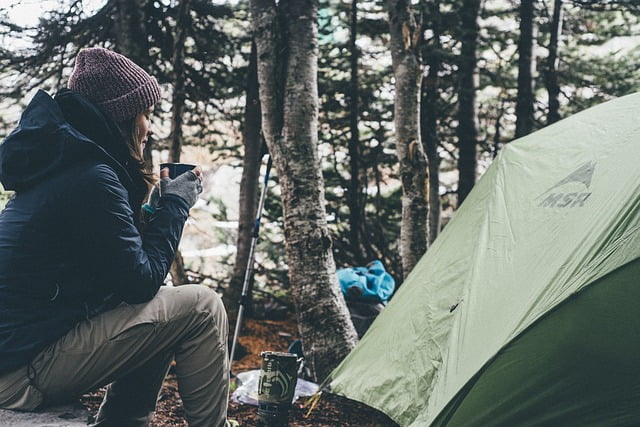 At the height of a British summer, especially farther north, you may not need extra lighting. But for the rest of the year you will. Rechargeable LED lights can provide a very welcome glow inside or outside. Equip yourself with a headset torch; it is so much more convenient if you need to use both hands, as well as for those trips to the toilet in the middle of the night.
It may not be your first thought for a weekend. But a shower is always a welcome part of any day. Especially when you have been exposed to the elements. You can set up gravity fed showers. But now there are also showers that you can pressurise to pump litres of lovely clean water over yourself.
Keeping Safe
If you are cooking on an open fire, you will want a fire lighter that will work in the wind. A blowtorch gadget can fit over most gas cigarette lighters and provide a fierce little flame. That will work in any conditions.
If you are on a campsite there will be drinking water available. But if you are in the wilds you will need a way to make your water safe. For one-off use you can carry small sachets. But for consistent filtering the Lifestraw filter can clean up to 1000 litres.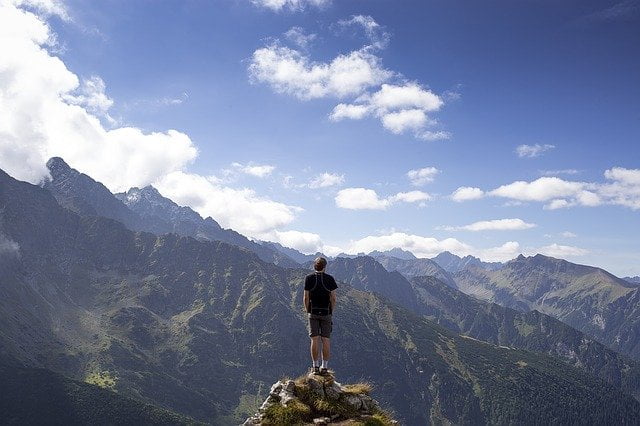 It's sensible to have a multi-tool in your pocket. And you can get tools which are geared towards surviving in an emergency.
The chances are that you will be relying on your phone for GPS and keeping track of your movements. There are plenty of good apps around, some based on Google Maps or OpenStreetMap, others using Ordnance Survey data. There are also some impressive (and impressively priced) watches out there that will do it all for you. Hands free – GPS, weather reports, altimeter, compass, the lot.
Charging Up
With all this tech around, you will want a way to keep it charged. Even if you are not using a lot of gadgets, you will surely have your camera handy. And camera batteries take a lot of feeding, if you are not to be left helplessly watching your camera. Gently shut itself down as the best shot of the weekend slips by.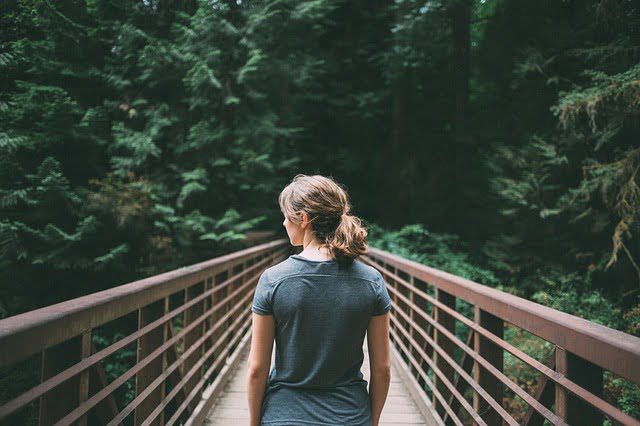 Solar chargers have come on in leaps and bounds in recent years. And there are plenty of lightweight options to choose. All come with at least one USB charge point.
A popular device which also appeals to the inner caveman is the Biolite camp stove. Which doubles as a charger while burning wood to cook your supper. It will rarely provide enough power for a full charge. But it can coax life out of a tired battery, and works whatever the weather.
Don't neglect a portable power pack. These are cheap, weigh a few grams. And will fully re-charge a phone or camera in no time.
The Great Outdoors in Style
Loving the natural world is no reason why we should not take along a few modern inventions that make life safer and more comfortable. It all adds weight, of course, so what you take will be governed by how far you have to carry it, but British camping now has a lot more to attract us than damp wood and an early bed.