Sharm El Sheikh is considered the gem of the Middle East. An oasis of beautiful beaches, luxurious accommodations, and exquisite dining, Sharm El Sheikh offers visitors everything their hearts could possibly desire.
Shopping, sight seeing, camel riding and more await the world traveler. Here are just 5 of the many things you can do on your holidays to Sharm El Sheikh: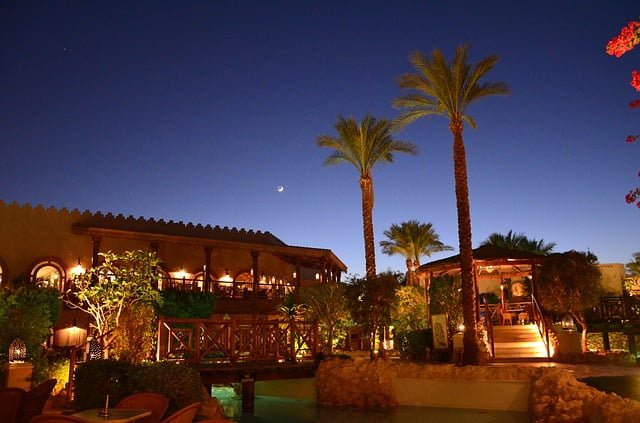 Under the Sea 
Sharm El Sheikh has long been regarded as Egypt's premier destination for diving because of its stunning coral reefs and shipwrecks that dot the ocean floor. With its clear waters and the lure of the Red Sea, divers have been enjoying Sharm El Sheikh's gorgeous underwater scene for years. Ras Mohamed National Park is a great place to dive and snorkel.
Wadi Gimal National Park 
Ever wonder what historic Egypt might have looked like? Wadi Gimal National Park can provide you a glimpse into pre-industrialized Egypt. Its 6,000 square meters of desert-scape will captivate you. Meet the Bedouins who live in that environment and experience a different side of life.
Water Sports 
Boating, surfing, and many other types of water sports are prevalent on the 10-mile stretch of beach in Sharm El Sheikh. Experience the clear waters and enjoy the thrill.
Aqua Park City 
Time to play! With 20 water features including pools, water slides, and splash pads, Aqua Park City is fun for families and visitors of all ages. Parents will enjoy the tranquil lazy river while kids can experience attractions like the wave snake slide. International cuisine is available as well, allowing you to spend the day at the park.
Day Trip to History 
Your proximity to artifacts from the most storied ancient civilization is too close to ignore. Within one hour by plane or seven hours by car, you can take a step into history. Visit the Pyramids at Giza, the Egyptian Museum, The Valley of the Kings, or Abu Simbel for a day. Revel in the world that once belonged to kings.