Traveling to other countries is just plain fun. Besides the sense of wonder you'll experience when you're sightseeing, meeting new people, and walking along unfamiliar streets taking it all in, there's also the shameless joy of documenting your adventures on Instagram and other forms of social media. 
Take Bottled Water with You
Drinking tap water in another country is almost always a gamble. There are some countries where you are warned ahead of time to never ever do it. And there are others where the tap water might be fine but, because you're not used to it, it can still have a detrimental effect on your health. The best-case scenario in these cases is dealing with some gastrointestinal distress. The worst-case scenario–usually found in countries where there are warnings against drinking the water–can be quite alarming. They range from exposure to bacteria like salmonella to viruses like hepatitis A.  
Sometimes, too, you're likely to get sick because your body simply isn't used to the pathogens in the local water. This is something that backpackers and hikers need to worry about. The temptation to take a drink from whatever natural water source is nearby will be strong, but doing so could be quite harmful!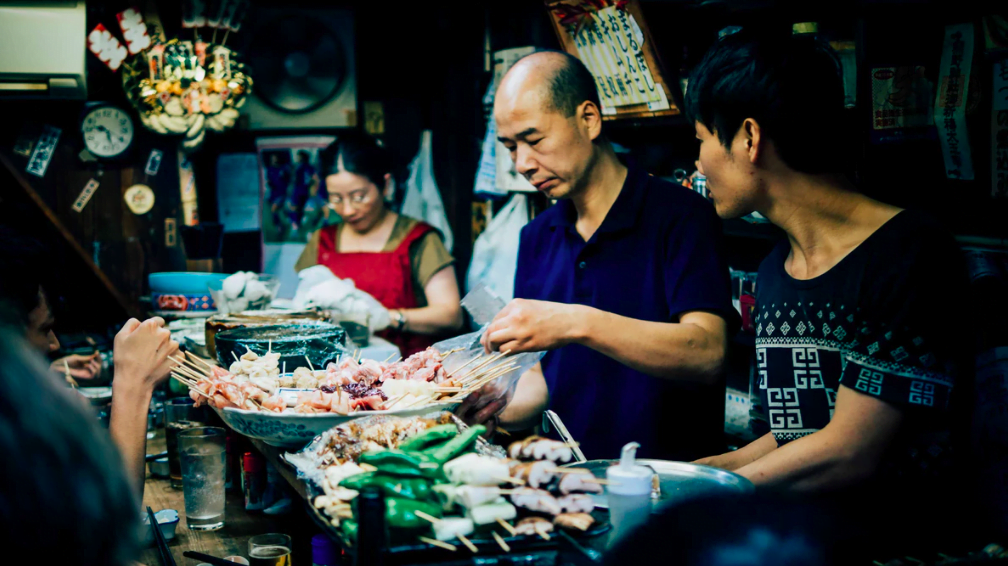 Photo by Lan Pham via Unsplash
This is why, when you travel, especially if you're backpacking, it's always a good idea to take bottled water and some natural water flavoring with you. Getting sick from drinking contaminated water can ruin everything.
Don't Forget to Take Some Healthy Snacks
It's always a good idea to take along some healthy snacks when you travel. These will help keep your energy up you on your journey by plane, train, or bus. It will also relieve you of hunger pangs during those parts of your trip when you can't get to a restaurant or a home to enjoy a proper meal.
For quick meals, take some hummus, string cheese, and nonfat Greek yogurt. For meal substitutes, take snack bars and homemade trail mix. For something sweet, take whole fruit like bananas, peaches, apples, and plums. And for something healthy and crunchy, take cut vegetables like celery, cucumbers, bell peppers, and carrots.
Boldly Sample the Local Cuisine
If you're a foodie, the best part of traveling is usually enjoying the local food. Wherever you go, you'll find the local food far more interesting than what you traditionally eat. Trying a new blend of flavors from unusual sauces and spices you'd never tried before is way more exciting than sticking to whatever you'd eat back home. From nibbling on samosas and chutney from a street vendor's cart in Mumbai to nomming down on street food in Singapore, there's always a subtle new taste and texture to discover.
There are many benefits to trying dishes you've never seen or heard about before:
You'll discover tastes you didn't know existed.

You'll learn a great deal about a country's culture from sampling their favorite dishes.

You'll make many new friends because sharing a meal brings people closer together.

You'll gather new recipes that you can surprise people with when you go back home.
Travel will deepen your soul, renewing your childlike sense of wonder and curiosity about the world. Your understanding of yourself, other people, and even sometimes the world will naturally change too. This is because travel forces you out of your comfort zone, builds new self-confidence, and helps you develop an appreciation for other cultures. You may even learn a second language and make lifelong friends!