When children spend about half as much time outdoors as their parents did when they were young, it is more important than ever to encourage kids to go outside. Backpacking is a classic, all-American pastime that can draw kids out of the house and into nature and the fresh air, but only if the first trip out on the trail is planned well.
Here are four tips for planning the perfect backpack adventure for kids to help them appreciate the natural world that surrounds them.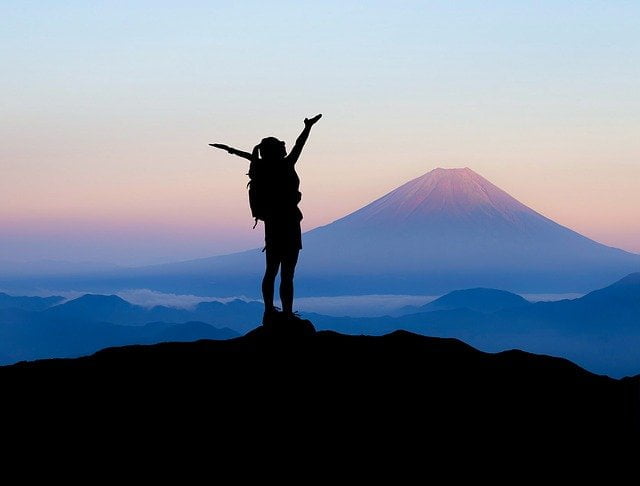 Involve Kids in the Preparation
As you begin to put together your plans, avoid using the word "hike." To children, the word has connotations relating to long hours of work. Instead, refer to your trip as "backpacking" or better yet "adventuring" since any child would find it difficult to turn down an "adventure."
When organizing the route, involve the kids by having the read the maps and determine the most direct or scenic routes. Look at photographs of different regions and put the decision of where you will hike to a vote. They can also decide what to wear for themselves, based on the forecast. Allow the kids to fill their own backpacks, offering parameters for what they can bring, like only one toy, an emergency whistle, a compass and one jacket, and ask them to assemble their own first aid kit.
Assign small tasks to each child, giving a specific job for each to be responsible for throughout the trip will keep them engaged and make them feel like an integral part of the team.
Pack Cool Stuff
The wee ones will really go for the adventurist stuff like headlamps and hydration packs. A designated pair of hiking boots and a hat just for backpacking will make the outing seem extra special.
A pair of binoculars would be both practical and impressive, and if you add a magnifying glass and a field guide to plants and flowers, you 'll have an interactive hiking game to keep the kids entertained.
Plan for Downtime
A smartphone can be a lifesaver during an outdoor excursion and can be used to chronicle all aspects of the journey from beginning to end. To keep them occupied, the kids can have their own side adventure by recording their journey with notes and pictures; instead of paying for a monthly data plan for a device that they won't always use, you can save money with a prepaid SIM card and a pay-as-you-go plan. Also, an app called Geocache sends players on a live treasure hunt, following coordinates to find a cache left at a specific spot by someone who was there before. The treasure is generally a pencil or a coupon, and if you take something, you must leave something. But the fun is in the pursuit.
Follow Through
Particularly important with small children, you must stick to the plan. The chaos that comes with children means that everything needs to be ready to go the night before, even if that means actually packing up the vehicle before going to bed the night before. In order to not sour the kids on backpacking, the day dedicated to backpacking needs to be the day that you do indeed go backpacking, not the day you get frustrated due to poor planning and cancel the trip. No take-backs.
Also, check the traffic before leaving and make sure your route to the hiking location is clear and manageable. Check the weather as well, to ensure that your big backpacking day won't end in rainy disaster.
It may sometimes seem like getting a child to go outside and play is an impossible task, but many just need the right incentive, encouragement and planning. Follow these four tips to get kids out of their rooms and into the great halls of nature and get them to actually enjoy it.