Situated just off the coast of Hampshire and easily accessible for anyone wanting a holiday in the UK, the Isle of Wight is a great destination for a relaxed weekend away. With a wide range of things to see and do on the island, not forgetting the spectacular beaches, why not make the Isle of Wight one of your go-to destinations.
Holiday cottage specialists have come up with a few fun suggestions of things to explore on the Isle of Wight, so let's check them out:
Carisbrooke Castle
Carisbrooke Castle has been a strategic battle site for over 1,000 years from Saxon times. Extensively remodelled during the Middle Ages, this impressive castle is famous for imprisoning King Charles I after the English Civil War. The castle and grounds provide a great day out for history enthusiasts and features an array of exhibitions, virtual tours and historical artefacts to see. The grounds of Carisbrooke Castle also boast spectacular views of the island.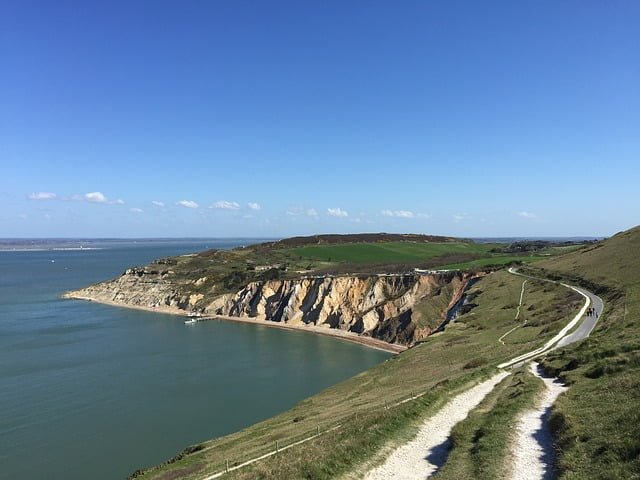 The Harbour Kitchen, Cowes
Based in Cowes on the northern tip of the Island, the Harbour Kitchen serves an enticing range of gourmet burgers, sides and puddings that'll really get the taste buds jumping. All burgers come from locally produced meat and you can have pretty much every kind of topping available, so why not try something new?
Blackgang Chine Theme Park
Famed as being the UK's oldest amusement park, Blackgang Chine features an array of different worlds to explore including full-size pirate ships, Old West cowboy towns and fairy villages; this really is a great day out for young families and the young at heart.
Isle of Wight Steam Railway
Experience a bygone era, a time when steam was king and everything way big and loud. The Isle of Wight Steam Railway allows you to experience the thrills of these magnificent steam engines relax on the fully restored Victorian and Edwardian carriages while taking in the impressive country and coastal views that the Isle of Wight has to offer. Passengers can hop on and off at any of the stops along the way and savour the view of the trains as they pass by.
Shanklin Seafront
Shanklin is a traditional seaside resort with long sandy beaches and a range of seaside amusements and games. Take in some of the spectacular views with a walk along the coast or sample some of the fantastic restaurants and cafes along the promenade in this bustling town. For those who like to try something different visit the Pirates Cove; this a mini theme park right on the seafront has a range of games and rides that will keep everyone amused for hours.
Dinosaur Isle
Another great destination for history lovers is Dinosaur Isle. This remarkable attraction hosts a great collection of dinosaur fossils, life-size dinosaur sculptures so you can see the sheer size of these majestic beasts and a range of interactive activities. Visitors can discover dinosaur skeletons which are over 120 million years old and also see archaeological digs as they happen.
Adventure Activities Isle of Wight
With activity sites throughout the island, Adventure Activities Isle of Wight is great for those who like a challenge. Whether you want to get out on the open sea on a surfboard or try your skill at axe throwing Adventure Activities has it covered. With over 30 outdoor activities available and a chance to explore what the Isle of Wight has to offer, Adventure Activities Isle of Wight is a great place to start.