Popular vacation spots are that way for a reason. After all, there are only so many sunny, beautiful (or whatever you're into) places in the world, and people want to visit them. But to be there yourself, you'll find yourself paying a premium. This can be worth it sometimes, but other times you'll feel short changed, only being able to afford a few days and activities in the place you choose to vacation.
As a frequent reader of some of the best personal finance blogs, I know that the best way to save money on a vacation is to get creative with the place you visit. Your money will go a lot farther, and you'll be able to do a lot more.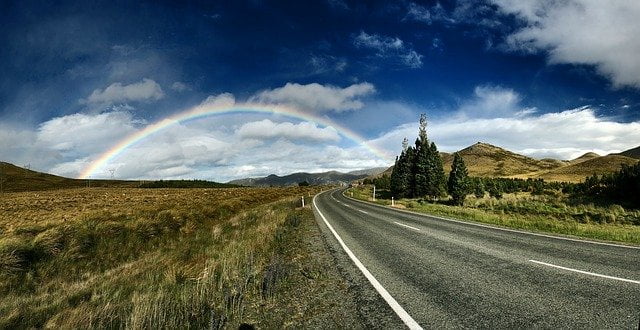 Enjoy the mountains? If you love outdoor living as much as I do, a mountain rental, hiking, and peace & quiet sounds like the best possible respite. There are plenty of cheap mountain cabin rentals all over the country. Many of them go unused for much of the year, making them far cheaper than hotel accommodations at a crowded tourist resort. Plus, this kind of situation is usually much more flexible than more typical vacation offerings. Want to bring the dog? This is not usually a problem. Need activities for the kids? Take them hiking and fishing. Let them explore creeks and forests. Many kids don't get these opportunities in life, and a few days away in the mountains are the best way to make it happen. Bring your own food and have cook outs over an open fire. If you don't have kids, a trip away in nature can be the best possible thing for couples or solo travelers. Get away, be creative, or just relax. It's up to you, and it's affordable.
Bid For Hotels. This is one of the situations where it pays to wait until the last minute. Even fancy hotels lose money if their rooms aren't filled at night. Many of these establishments will put up hotel rooms on various bidding sites, where people like you can book rooms for pennies on the dollar. My wife and I have stayed in places we could normally not afford, simply because we looked up rooms like this just a couple of days before we needed them. This is a great way to leverage access to very popular sites, like beaches. Alternately, you can rent beach houses in many of these places. They're usually 50-70% cheaper just a couple of blocks away from the water. See what is around in the place you want to go, and save on your favorite spots.
Bring Some of Your Own Food. Shop outside of town and bring a couple of coolers to the place you're staying. Tourist and vacation food can get pricey. Even if you limit yourself to just one meal out every day, you'll stay ahead of the game. Be willing to grocery shop a little more opulently than normal. It's vacation, after all.
There are plenty of ways to save on a vacation, but these are 3 of the best. You want to find good times at a discount. This often requires finding new destinations and planning ahead. I wish you the best in planning your next vacation. It's sure to be a good one.