Nothing is more breathtaking for a hiking enthusiast than the view from up the mountains. If you want to make mountain photography your niche, you've got to invest in the right gear so that you can focus on the actual shooting process.
Aside from the basic hiking gear such as backpack, sleeping bag, and maps, you'll also need to pack your equipment for your actual nature photography:
1. A Good Camera for Nature Photography
When shooting outdoors or on rocky terrain, your equipment will be subjected to a lot of abuse. Make sure that your camera is durable, waterproof, and shockproof. This way, you won't have to worry about getting your gear damaged as you make your ascent to a mountain or rock formation.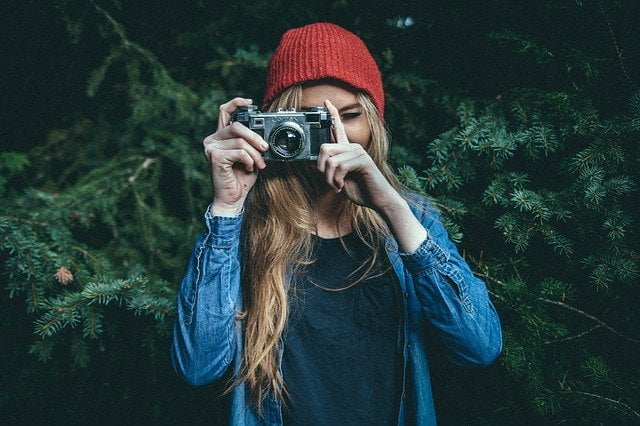 One camera I highly recommend for professional-quality outdoor photos is the Nikon D750. It's lightweight and portable, so it won't add much weight to your backpack. It also has a 24.3MP FX-format CMOS image sensor and EXPEED 4 image processor that allows capturing breathtaking scenery down to its last detail, even without adequate light source.
Capturing fleeting moments like that perfectly orchestrated sunrise up in the mountains also won't be a problem due to this camera's fast and responsive autofocus.
And for moments when still images aren't enough, you can also use this full-frame camera to take up to 9,999 photos in succession and then combine them into one footage.
2. Lightweight Tripod
It can be hard to find a flat and stable surface when shooting outdoors. So if you want sharp and level photos, you've got to bring a tripod with you. However, regular tripods can be bulky. Good thing there are now lightweight options like the David and Sanford Traverse, which is made of aluminum and is collapsible, so it's easy to tote around.
3. A Good-Quality Wide-Angle or Telephoto Lens 
The beauty of using a DSLR is the flexibility to change your lens. So make sure you use a good-quality lens along with the DSLR of your choice. Nature photography expert Bryan Peterson highly recommends the Nikkor 70-300 mm f/4.5-5.66 ED-IF AF-S lens for capturing clean, vivid, and high-contrast photos.
For wildlife photography, use a zoom lens so that you can get a close-up shot of your subject without actually going near it. And for panoramic shots, use a wide-angle lens.
4. Polarizing Filter 
When shooting outdoors, you'll be dealing with a lot of natural light, which sometimes can appear too harsh on your photos. Balance out the lighting in your frame by using a neutral-density or polarizing filter. This will reduce the reflections, especially if you're shooting in a location with a body of water. It can also intensify the colors of the sky for sharp and high-contrast images.
5. Lens Hood
Use a lens hood to prevent lens flare that causes lack of contrast, haze, orbs, and polygon shapes throughout your photo.
There are two types of lens flare:
Veiling flare – occurs when an extremely bright light source is outside the frame but still manages to shine on the front element of the lens
Ghosting flare – represents all the shapes that can be seen in the photo and usually manifests as orbs of varying shapes and colors in a direct line from the light source
Having a lens hood attached to your lens isn't enough, though. Experts advise that you should also keep the lens clean to prevent debris and other foreign particles from causing flaring.
6. External Flash
An external flash is great for illuminating your subjects and eliminating shadows in your photos, especially when shooting at night.
You can use just about any flash for this purpose. Just make sure you get one that is compatible with your camera for best results.
7. A Rugged and Durable Camera Bag
Lastly, you'll need a bag to help you carry your camera and other photography equipment properly. Get a backpack that can evenly distribute weight across your back, resists harsh weather, and has enough pockets for storing your gear.
I love the Vanguard Skyborne 48 backpack because it has shoulder-friendly adjustable straps, air-filled foam cushioning, and a netbook compartment for when I need to bring my computer for post-processing photos or composing a blog post on the go.
Nothing is more satisfying than capturing the beauty of Mother Nature exactly the way you see and experience it. With the right tools on hand and a little practice, you'll get a chance to live that exhilarating moment again through your photos.