Spending a few day in a city is great if you don't have a lot of time to spare. Depending on the size of a city, three or four days is usually enough time to cover the main attractions, but it won't necessarily give you enough time to sink back into the city and embrace your surroundings.
Consider an extended stay
It takes time to feel at home in a place and to start noticing its quirks and charms. Opt for an extended stay when time permits.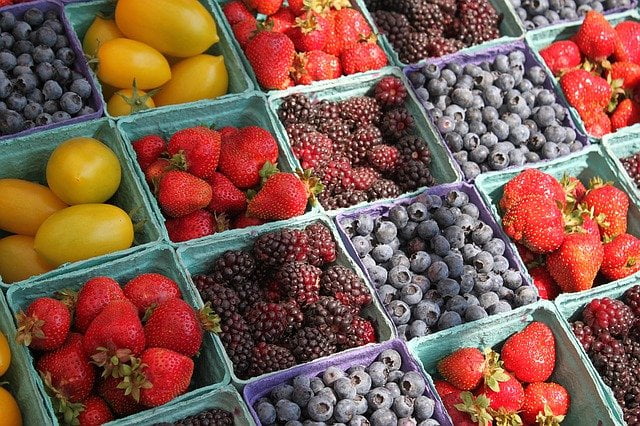 Stay in a real neighbourhood
A great way to feel like a local is to have neighbours. When planning your accommodations for a long term stay, you may want to consider renting an apartment in a residential neighbourhood. Not only can hotel stays get pricey, but they also don't allow you to interact with locals since the people staying there are other out-of-towners. Neighbourhoods come with families, pets, children playing on the streets, little convenience stores, and the opportunity to meet people. Locations range from cities to small islands and remote towns  – and the money stays directly in the places you are visiting.
Shop at the markets
In some countries it is part of the culture to go out to the market and buy your food for the day. Fresh baked baguettes for breakfast, ripe tomatoes for the pasta sauce, sausages from the butcher shop, and sweet strawberries for a parfait. One of my favourite things about travelling through small European towns is seeing the women do their groceries every morning – always in search of the freshest ingredients. Next time you find yourself spending time abroad, remember that grocery shopping is an affair, and that the way to a country's heart is through its cuisine.
Have a local show you around
A great way to get a local's perspective is to have a local show you around the place. They've lived there for years; they'll know where the hidden gems lie as well as what's worth skipping over. A great way to meet up with locals is through Couchsurfing. Even if you aren't looking to crash on a stranger's couch, there are many locals willing to meet up for a coffee and show you around the sites.
Take courses
One of the best ways to immerse yourself in a new locale is by learning about a certain aspect of the culture. This could mean taking a cooking course, studying the language, taking a pottery lesson, or dabbling in whatever it is that interests you. Your time abroad is a time to experiment with new things. Not only will you meet great people through it, but you'll also walk away with a new skill.
Get involved in a community project
No matter where you travel, there are always volunteering opportunities available for those wanting give back to a community. Volunteering will help you understand the country and the personal struggles that the people there may face. You'll get to see a face of the country that many people often don't see or choose to skip over.