Do you dream of packing a bag and experiencing new cultures and cuisines? There are multiple ways you can embrace the freedom of travel. All you need to do is read our traveler's guide to journeying across the world.
Start Saving Now
Don't dream about traveling the world, and proactively look for ways to fund your adventures. Save as much money as possible until you have enough money in the bank to fund your first few months of travel.
For example, you can downgrade your lifestyle by canceling your Netflix subscription, gym membership or ruling out the daily coffee. You could even sell your unwanted belongings, such as an old games console, DVD collection or unused gadgets. You might be surprised by how fast the money will accumulate in your savings account.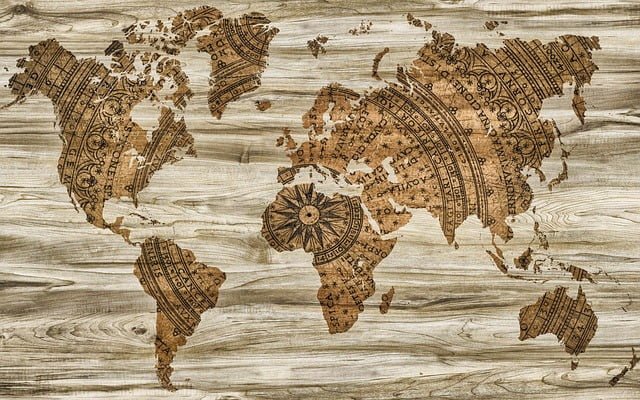 Consider a Cruise
Luxury cruise liners provide avid travelers with an opportunity to visit many destinations in one vacation, as every day will provide another new place to visit. For example, you can visit stunning cities when you set sail on Caribbean cruises, such as Miami, Florida, and San Juan, Puerto Rico, and you will experience beautiful weather, amazing attractions, and delicious cuisine along the way. It's the best way to see the world.
Find a Job Overseas
If you want to travel the world for more than couple of weeks or months of the year, you should consider seeking employment overseas. Finding a job abroad will allow you to remain in one destination for many months or more, so you can learn more about a culture. There are many job opportunities available to help fund your adventure; for example, you could become a bartender, train to be an au pair in America, or you could work on a farm or ranch in Australia (which could also count towards your 2nd year visa).
Write a Travel Blog
Have you thought about writing a travel blog? If not, it is seriously worth a consideration. Travelers across the world often fund their adventures by receiving paid guest post placements on their website. Once the sites have gained excellent domain authority online, companies across the world might pay you to stay at their hotels, dine at their restaurants or promote their products. So, it's a great way to fund your travel experiences while recording your unique adventures.
Sell eBooks
Have you got a flair for the written word and extensive knowledge on a subject? Start writing eBooks to boost your finances. Many self-published authors can make thousands of dollars a month writing and selling eBooks online. You could even write travelers' guides to sell, so you can make a living from traveling the world. You know that sounds good.
Conclusion
There are numerous ways you can journey across the world with ease. All you need to do is find the right opportunity to fund your adventure – and the above tips could certainly be the perfect place to start. If you have travel advice to share, please feel free to write a handy comment below.