Traveling to exotic locations is great, but staying in the U.S. can be just as great. One of the areas of travel focus for a lot of people in the U.S. are the many National Parks throughout the country. Sometimes these resources get overlooked in terms of travel options, but they provide so many unique opportunities.
When you make the decision to visit one or more National Parks, you can pack the family and hit the road to see some of the best the country has to offer.
The following are some of the top reasons to consider visiting a National Park.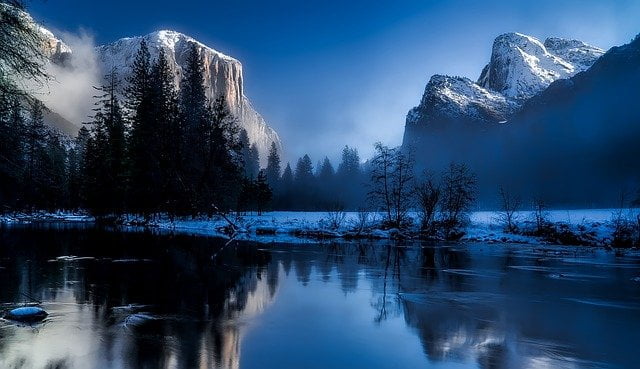 Accessibility
National Parks are accessible for a lot of people, even if you don't want to fly. There are national parks in all 50 states, and there are more than 400 total sites. You can see everything from rivers to battlefields when you visit these parks.
Free National Park Days
The National Parks often have special events, and according to RV rental company Outdoorsy, they've planned ten free National Park days this year alone. Some of the upcoming free entrance days in 2017 include August 25 for the National Park Service Birthday and September 30 for National Public Lands Day.
Even if you're not there on a free day, another advantage of choosing a National Park trip is the fact that it's easy to make it pretty budget friendly, particularly if you have a large family. It's much easier to plan a low-cost National Park trip as compared to most other vacations you might be considering.
If you're camping, it can be as inexpensive as $15 a night, as compared to spending hundreds a night in a hotel room, and you can picnic and bring your own food.
Different Ecosystems
There's a tendency among people in the U.S. to feel sometimes like they have to leave the country to find diverse ecosystems and scenery, but the National Park system shows people that's not the case. Whether you plan to visit several National Parks in one summer, or just one a year, they're all so unique and diverse.
For example, what you see in Yellowstone National Park is going to be vastly different from Glacier National Park, which is also completely unique from Great Smoky Mountains National Park.
Along with these ecosystems come a wide variety of activities so you can find options that suit the preferences of your family, including swimming, fishing, hiking, rafting and more.
Learning
National Parks are a good way for everyone in the family to learn and enjoy nature together. It's great if you have kids and even if you don't. You can walk historical trails, see various architectural sites, and learn about biodiversity and endangered species.
As a final note, there are few vacations as relaxing as going to a National Park. It's a good opportunity for the family to enjoy serenity, truly unplug and unwind and just take a step back from everyday life in a way that a lot of other locales wouldn't provide.