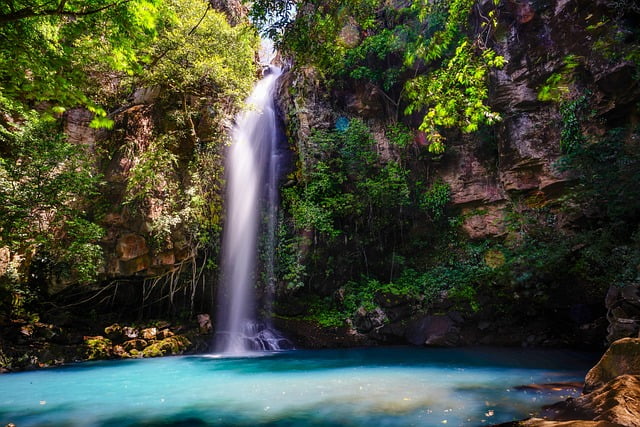 Now that your backpacking honeymoon is over, it's time to indulge in some luxuries! Besides, it's not often that you get to go on a luxury romantic getaway. And after scrimping on your backpacking trip, you deserve to enjoy some comfort and luxury. So, if you are thinking of splurging a bit after your backpacking trip, here are the five luxury destinations to end a backpacking honeymoon.
Croatia
A luxury Croatia honeymoon is the stuff of dreams. Imagine staying in a luxury villa perched on a hill overlooking the vast Adriatic Coast, indulging in delectable seafood dishes paired with the finest wine as you watch the sunset with your loved one.
There are plenty of luxurious honeymoon ideas in Croatia to make your visit more memorable and fun. Explore stunning vineyards, dine at Michelin-starred restaurants, or get lost in cobblestone streets and marvel at ancient stone villages. Better yet, rent a yacht to visit gorgeous islands in search of secluded beaches.
UAE – Abu Dhabi
Given its Arabic offerings, Abu Dhabi is an exotic honeymoon destination where you can indulge in the most luxurious things. With a unique blend of old and new, the city radiates in luxury, from five-star accommodations fit for a king to world-class restaurants offering extravagant dining experiences.
Explore the trendy and sophisticated district of Al Bateen, discover the marvellous Qasr Al Watan, wander around the grand Sheikh Zayed Grand Mosque, or visit the sophisticated Louvre Abu Dhabi Museum. For a taste of culture, ride a traditional boat called the dhow for a sightseeing cruise along the Yas Marina.
Costa Rica
Costa Rica is one of those places well-suited for honeymooners who love adventures. Given the country's varied landscape, the opportunities for fun adventures are endless. Your luxury Costa Rica holiday can include trekking through the birding paradise of Monteverde and discovering unique wildlife at Manuel Antonio National Park while staying in sophisticated jungle villas.
If you prefer a honeymoon centred around relaxation, book a personalised wellness retreat that includes relaxing spa treatments, yoga and meditation classes, and taking a dip at natural hot springs.
Indonesia
Yoga classes, relaxing massages, wellness treatments, and first-class dining – whatever your definition of a luxury honeymoon, you'll find it in Bali, Indonesia. This picturesque Indonesian island is home to five-star resorts, beautiful sandy beaches, scenic terraced rice fields, majestic temples, and lush rainforests.
Staying in a five-star resort is a must for a luxury honeymoon. Relax at one of the island's picturesque beaches, such as Jimbaran Bay and Canggu Beach. Indulge in high-end restaurants and get acquainted with the exquisite tastes of Indonesia's diverse cuisines.
France
France is one of those places that often comes to mind when thinking about a luxury honeymoon. Boasting glamorous cities, stunning countryside, and captivating beaches, France is the perfect destination to celebrate romance.
Going for a luxury river cruise on the river Seine is a must. It's a fascinating way to admire Paris' most iconic sights, including the Eiffel Tower, the Notre Dame Cathedral, and the Louvre Museum. Home to some of the world's finest dining spots, your honeymoon in France should include wining and dining at Michelin-starred restaurants.