Split is a Croatian city that lies on the Dalmatian Coast, right by the Adriatic Sea. With its beautiful beaches and historical buildings, it has become a popular tourist destination in this region. If you're planning a trip to Croatia, Split is a must-see city. There are endless things that you can see and do when you visit. In this guide, you'll learn all about the history of the city and the best tours in Split, Croatia that you can join to experience the most during your trip.
History of Split, Croatia
Because of its location, Split has a long history of kingdoms and empires trying to win it over. But it started out as a Greek colony in the 2nd or 3rd century BC. In AD 305, the Roman emperor Diocletian built a palace in the city, and it later on became a prominent settlement around 650 when it captured Salona, the ancient capital city of the Roman province of Dalmatia.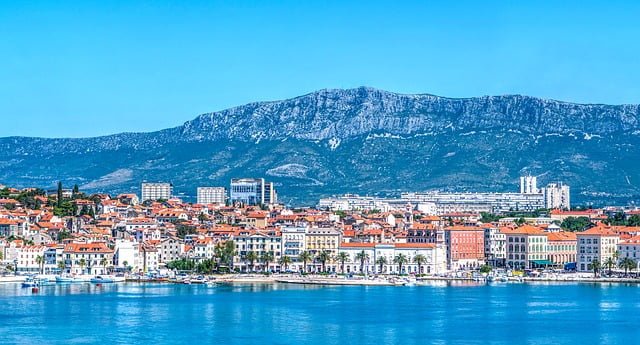 After Salona's conquer, Diocletian's Palace became a refuge for Romans, which led Split to become a Byzantine city during Constantine I's rule. 
Years later, the Republic of Venice and the Kingdom of Croatia fought over the land, although Byzantines maintained their nominal suzerainty over Split. During the middle ages, Split shortly became an autonomous city, but it eventually ended up under Venetian rule. When Napoleon I won over Venice in 1797, the city was handed over to the Monarchy of Habsburg. 
But the Peace of Pressburg that was signed eight years later between Napoleon I and the Roman emperor Francis II transferred it to the Napoleonic Kingdom of Italy, which was a kingdom in the northern part of Italy that was in union with France under Napoleon I. Just a year after the Peace of Pressburg was signed, Split officially became a part of the French Empire.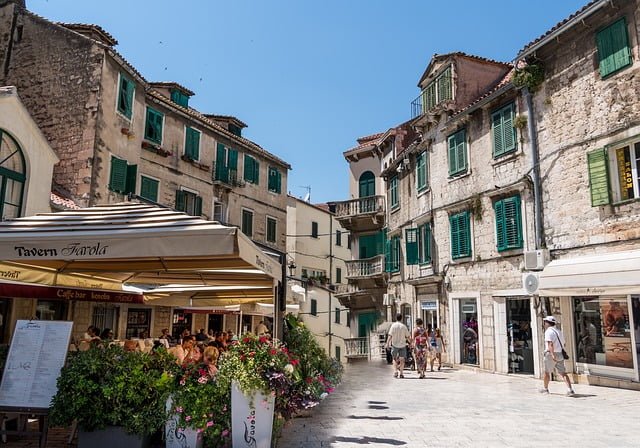 However, the Austrian Empire conquered it in 1813. It was a part of the Austrian Kingdom of Dalmatia until Yugoslavia was formed in 1918. During World War II, Split became an annex city of Italy, but then the National Liberation Army and Partisan Detachments of Yugoslavia liberated it in 1943. Germany would occupy Split shortly after, until Partisans conquered Croatia and freed it again in 1944.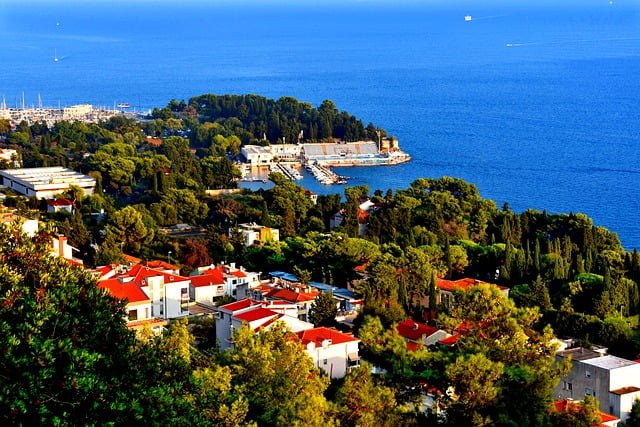 In post-war socialist Yugoslavia, Split fell under its republic of Croatia. Finally, in 1991, Croatia won its independence from Yugoslavia, and Split remained one of its cities since.
You can learn more about Croatia and Split's history during your vacation. While in Split, make sure to visit some of its old Roman buildings and museums to see mementos and relics from centuries past.
Best Tours in Split, Croatia
Split is an interesting city to visit because of its rich culture and history. But it's also such a beautiful city with a picturesque natural scenery that will surely take your breath away. In this part of the guide, you'll learn three of the best tours in Split, Croatia that will take you to its most beautiful natural spots.
1. Blue Cave Tour
Blue Cave is on the Bisevo Island, a small island beside Vis, another popular island in this region. It's about 40 miles from the main island of Split, and you'll have to ride a boat for about an hour and a half to get here. However, this enchanting cave is worth the trip. It was built after thousands of years of waves crashing against its limestone walls. 
Blue Cave got its name from the mesmerizing blue light that emanates when sunrays hit the white limestone cave floor through the Adriatic Sea's blue water.  In the morning, the cave glows with this blue light.
When you join the Blue Cave Tour, you'll start with a speedboat ride from Split to the Balun Bay in Bisevo Island where the entrance to the cave is. After visiting the cave, you'll then head to the Monk Seal Cave where the secluded award-winning Stiniva Beach is located. Then, you'll head to Palmizana in the Pakleni Islands where you can swim and eat lunch. There's also a beachside bar here where you can drink cocktails.
Lastly, the boat brings you to another historical Croatian city, Hvar. You'll have plenty of time to explore the city before you head back to Split.
2. Plitvice Lakes Tour
Plitvice National Park is a forest reserve that was listed as one of UNESCO World Heritage sites in 1949. When you join the Plitvice Lakes Tour, you'll be able to see its sixteen interconnected lakes and numerous waterfalls.
The tour starts in Split, which is about 160 miles from the Plitvice National Park. It sounds far from the city, but the destination makes the journey so worth it. Upon arrival, you will enjoy a panoramic train ride. And then, you can follow the park's wooden walkways that will guide you around the edges of the lakes and take you to the waterfalls. You can also choose to hike the park's trails and take a boat ride across Kozjak Lake. You will also see the tallest waterfall in the park, the Veliki Slap, that is 266 feet tall!
Without a doubt, Plitvice National Park is one of the most beautiful places you can visit when in Croatia.
3. Krka Waterfalls Tour
The last tour on this list is the Krka Waterfalls tour. Like Plitvice, Krka is a national park. This beautiful natural scenery looks like it came straight out of a painting. The tour starts in Split, and then you'll have to travel 55 miles to get to Sibenik, Croatia. Upon arriving at the Krka National Park, you'll immediately see the stunning beauty of the Skradinski Buk waterfall. The tour guide will then take you around to show you the nearby ethno village and its several water mills.
At Krka, you can swim under the waterfalls and explore the smaller pools around it. The water is so clear that you can see the floor underneath your feet. The tour will also take you to a boat ride to Skradin, a small town that captures Dalmatia's essence, where you will participate in wine tasting at a traditional Croatian winery.
If you are staying for a couple of days in Split, you must join at least one of these tours so you can experience Croatia's finest stops. These tours will show you the wonders of Croatia and will give you memories that you'll cherish for a lifetime.
4. Hvar Day Trip Boat Tour
Visit Hvar on a day trip for a scenic boat ride and a slower pace of life than what you'll find in downtown Split. Our favourite activity was just wandering around the harbour front popping in and out of cafes and pizzerias. When we felt a bit more ambitious we climbed up to higher vantage points where we had spectacular views of the historic part of town. Overall, you can visit for the day or spend a night or two. It is totally up to you. 
Do you have any other ideas or suggestions for making the most of your trip to Split? Be sure to let us know in the comments below.