Planning a trip to the beautiful autonomous territory of Hong Kong? If yes! You are sure to have a list of queries to familiarise yourself with the regional ins and outs.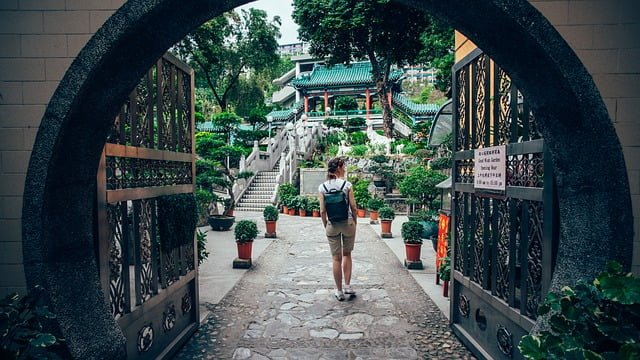 Hong Kong, which was earlier considered as a British colonial tends to regionalise currently under the Chinese. With the changes in the regional domain, there has been a huge transformation of the place from an opium den to a highly mesmerizing city of skyscrapers. With these highly amplified changes coming up, the entire country has thereby, turned as one of the most high-priced regions of the planet.
Also being slightly maligned in its reputation, among the backpackers, several points need to be kept in mind before you pack your bags for Hong Kong.
Have a look at some of the most fitting tips to remain comfortable around your travel, after all it's an interesting place for all you backpackers out there:
Compare and book flight
Taking a flight to Hong Kong is not as pricey as the place seems to be. There are several low price flights. Checkout and compare these flight options to choose the best and economically fitted flight for you. Being the biggest hubs of air travel in Asia, it offers a quite low rate as compared to the other long distance destinations, globally.
MTR, buses, ferry and trams
Avoid the costly Taxis in Hong Kong and keep an eye on the various public transport services like- buses, ferry, MTR and trains. They are cheap, efficient and world class in existence.
Choose hostels instead of hotels
If you wish to cool down your pocket from the accommodation expenses, opt for hostels instead of hotels. If you choose to stay in a hotel, prefer staying on the Kowloon side with the hotels discount codes, instead of the Hong Kong Island. This may ridiculously disturb your budget.
Plan a 3-day tour
Three days are considered enough to trail through all the major tourist attractions of the real Hong Kong. This will help you remain economical, while you remain on your sightseeing voyage too!
Language spoken in Hong Kong
If you are afraid of the language barriers at this place, let me tell you there's nothing to worry. Being the 4th largest financial business centre globally, English tends to be a most common language spoken here. Thus, half of your communication troubles get simplified here itself.
Pack your bags with these essential travel tips to remember for an outstanding Hong Kong trip. Enjoy and entertain yourself with these effective tips to ease your tour plans to the fullest, without those painful dents in your pocket. Bring back some extremely remarkable memories to cherish from your much-remembered trip in Hong Kong.