Lanzarote, one of Spain's Canary Islands, is not often regarded as a must-see destination for backpackers, but the island has plenty to offer whether you're travelling solo or with friends.
Here, you'll find endless sunshine and warm temperatures as well as incredibly beautiful landscapes, charming towns, natural wonders and, of course, perfect beaches and crystal blue waters. Some people head to Lanzarote for the nightlife and shopping; others enjoy the rich culture and history while many go searching for peace and tranquillity in stunning surroundings. Whatever you're looking for, this guide will help you to plan the ideal backpacking trip in Lanzarote.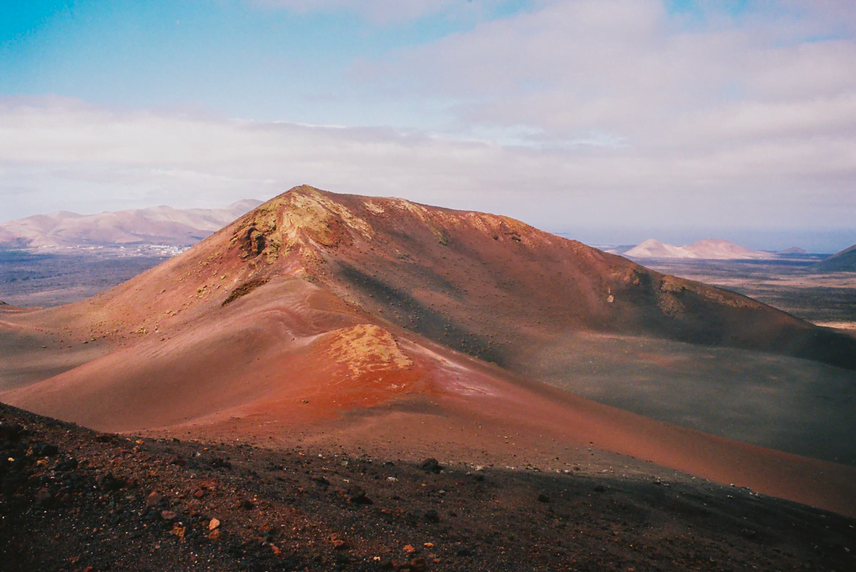 Photo by Thibault Mokuenko via Unsplash CCO
When to travel
During the months of June to August temperatures in Lanzarote are 25 degrees or higher, but even in the winter between December and February temperatures rarely fall lower than 14 degrees. Prices of flights and accommodation are going to be higher in the summer months when beaches and tourist attractions will be busier. If you don't mind the occasional spot of rain, a winter trip could be perfect as you'll have comfortable temperatures and a quieter experience. However, whenever you visit, it's essential to wear sunscreen.
Where to stay
Your budget will have a big impact on your choice of accommodation. If you're travelling alone and watching your cash, you may need to opt for one of the hostels around Lanzarote. However, if there are a few of you travelling together and you're after a bit more luxury, there are some lovely villas in Lanzarote to suit a range of budgets.
How to get around
To see as much as you can of Lanzarote, it's a great idea to rent a car. The public transport is fairly limited and not always regular so to ensure you can reach some places off the beaten track; you need the freedom of your own car. Roads are generally in good condition, and outside of the main cities there is not a lot of traffic.
Where to visit
Water sports enthusiasts should try the town of Famara where you will find wind-surfing and surfing on the coastline with both local people and travellers taking advantage of the strong winds.
For buzzing bars, restaurants and general nightlife, head to Puerto del Carmen. It's quite 'touristy,' but a great place for a party if that's what you're after.
The small town of Teguise with its whitewashed houses is a hidden gem if you're interested in locally made crafts. The market on Sunday morning has a fantastic atmosphere as well as live music and bars to relax in.
The El Mirador del Río is a clifftop structure dating 1974 which was created by César Manrique, an artist from the Canary Islands. You can enjoy incredible views of the island of La Graciosa as well as the Chinijo archipelago from the viewing points (which charge a fee) and can relax in the onsite café.
The El Jardín de Los Cactus (The Garden of the Cactus) is an old quarry that was turned into a cactus garden by Manrique and today is home to 4,500 plants of 450 different species.
Take a 35-minute ferry from Orzola in Lanzarote to the island of La Graciosa. It has just 700 inhabitants and is a must-see for anyone interested in natural beauty. The sandy volcanic coast is home to white-sand beaches with sparkling clear water and views of impressive mountains.
Visit the small but charming town of Haría for delicious authentic cuisine, markets, palm trees, and cactus, as well as the house of César Manrique where the artist's sculptures and paintings are on display.
Wine lovers will be spoilt for choice with so many wineries to tour including El Grifo which also has a wine bar, museum, and shop.
The Timanfaya National Park is a volcanic landscape of incredible mountains, huge craters and lava fields as well as demonstrations and talks on the park's history.