Explore the Triple Border and check out three countries in one single location where Austria, Switzerland, and Italy all meet.  What better reason to take a triple vacation. Making the perfect excuse to squeeze in three amazing hot spots on your next Italian Bike Tour, hitting up some of the most striking locations between these three countries that find themselves all snuggled together.  One such location that should be explored is the different towns around Innsbruck.
Boasted as the 1964 and 1976 location for the Winter Olympics as well as the host of the first Winter Youth Olympics just last year in 2012, this place has really taken off.  As an internationally renowned location for winter sports, Innsbruck could be on your bucket list for must visit ski towns.  If you are more of a summer outdoors person you should be sure to check out some of the skydiving, hiking, climbing, rafting, and of course biking while taking a visit to Innsbruck.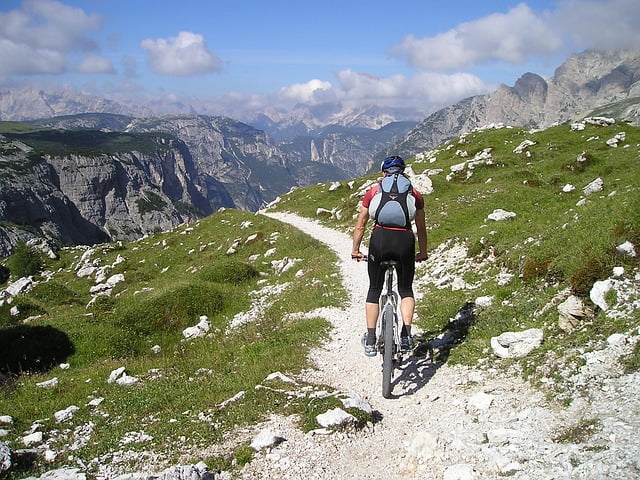 There is an amazing cycling trail called "Inntal bicycle way" that goes in the direction of Landeck, which makes for a flat and safe way to ride through the city.  Don't forget to stop by "The Golden Roof" an international landmark, the Town Tower, Triumphal Arch, and of course the man made waterfall Swarovski Kristallwelten.
While checking out Austria, Imst just can't be missed.  Another wintery paradise that is also quite exquisite in the other seasons as well.  Not that the snow shoe hikes and tobogganing excursions aren't enticing enough, if you are looking to head through during the warmer months you will be sure to have just as many adventures to explore.  Great outdoors activities are not limited here, and the nature is just as beautiful glistening under the sunshine as it is when its covered in light snowy flurries.
You can then head just a little bit south to the lovely area of Merano. Anyone who has ever travelled to Italy could tell you of the mouthwatering savory pasta dishes, the sweet and delightful array of gelatos, the pizza that just seems to taste better and better on each block, and of course the wine, who wouldn't recall the wine?  It is and will never be a secret that Italy is a feast for the taste buds for food, drink, and desserts.
What is possibly a surprise is that it is full of locations that are simply gorgeous, and no film or video could ever do it the justice it deserves.  While Merano's mild climate also offers a nice winter retreat, it is also full of diverse plants from palm trees, cypresses, grapevines, and olive trees.  The alpine landscape, with steep Mountain peaks, and mild forests make for quite the view.
Whether you are heading to Austria, Switzerland, and Italy during the wintertime, or if you are planning to outdoor excursions during the warmer months, this trifecta of adventure is just waiting for you full of surprises.  With skies on during the winter, or along a bike trail in summer, just make sure your camera lens is ready because these snowy cliffsides make for quite the backdrop.