I know, there aren't a lot of fly fishing backpackers out there currently, so this post is going to be targeting a very niche audience, but as a backpacking angler myself, I know just how limited the information is online about how to pack all of your gear.
That's why I decided to write this guide to the gear you'll need and how to pack it into a 32-liter backpack.
First, I'll start with the essentials that everyone should have on their packing list. The non-fly fishing things that you'll have to pack to keep yourself comfortable on the road, then I'll list the best fly fishing rods, reels and other gear for travelers including very compact rod and reel set-ups and more.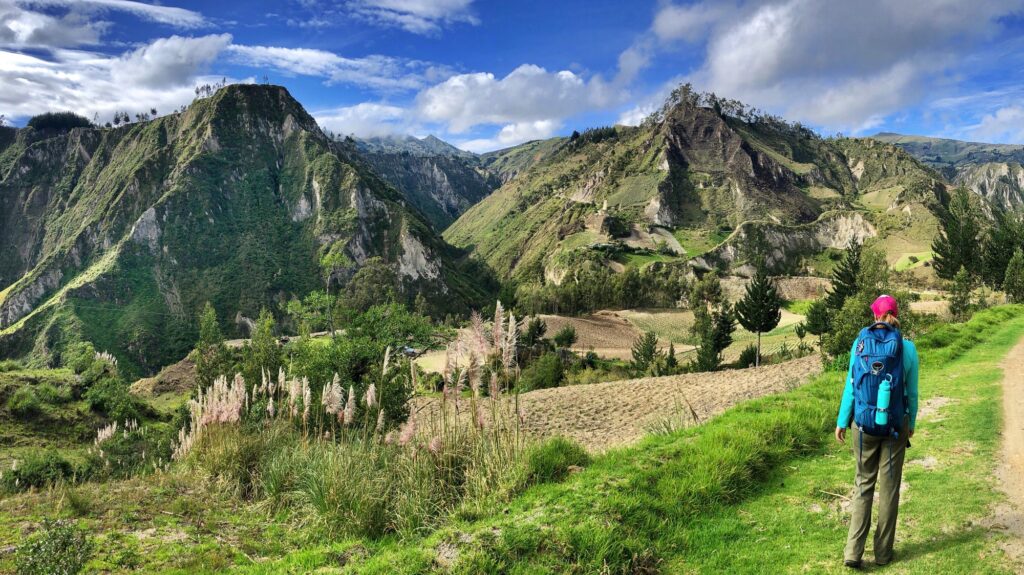 The Essentials
Every packing list has to have these essential travel items on it. If you're a fly fisherman or woman, then I'll assume you also enjoy the outdoors, so I've included the essentials for hiking and trekking trips as well.
When preparing for a world trip, how you'll pack your bags is always one of the most important things.
So whether you're going on a fly fishing trip in Ireland, or on a trip to the US or Canada, this packing list should help you out.
Toiletries
Keep these to a minimum. Get a small, travel toothbrush, travel toothpaste, and a smaller sized deodorant. If you can get all-in-one shampoo it can save space as well. Every bit counts!
Clothing
This goes without saying. But one thing I will say is that if you're also trying to fit your fly fishing gear into a 32-liter backpack, you're going to want to go very light on your clothing. Consider quick-dry clothes so that you can easily wash them in sinks on the road and save space by not having to pack so many changes of clothes.
I recommend 3 t-shirts, 1 pair of hiking pants, one pair of shorts and enough underwear and socks for 5 days.
Zipper Cubes
I love these things! Keep all of your shirts, shorts, pants, and underwear tightly zipped in cubes to keep your bag compact and organized.
Power Bank
Nobody likes to run out of juice. I like to carry around at least one power bank so that I can charge my camera, phone, and other kit on the go.
A First Aid Kit
Again, you're trying to save space so that you can fit your fly fishing gear, so go light on the first aid stuff as well. Keep the essentials only and don't go overboard when buying drugs at home. You can usually find them on the road and in many countries, you have more lenience when purchasing over-the-counter medications.

The Fly Fishing Gear
Okay, now we get to the fun stuff. If you're a backpacker, then you'll want to get a backpack that has enough pockets and space for all of the above-listed items, plus your fly fishing gear.
I love the Osprey Kestrel 32. I've trekked with it many times and in Mongolia, I did an 8-day trek with all of my fly fishing gear. This is the perfect bag for long treks and just for travel in general. In fact, it's still the bag I have to this day, nearly 7 years later.
Here's a list of great fly fishing kit for backpackers:
Echo 8 Piece Travel Fly Rod
You really can't go wrong with this fly rod if you're a traveller. The fact that it breaks down into 8 pieces (most fly rods only break down to 2 or 4) means that the full length of the stored rod is only 18 inches.
It's also a surprisingly high-quality rod for the price. It also comes with a nice, sturdy rod tube so that you can toss it around in your bag and not worry about damaging the rod.
Maxcatch Pre-Loaded Fly Reel
The reason I'm listing the Maxcatch is because it's very inexpensive. Every backpacker knows that you don't want to be carrying around thousands of dollars worth of kit, it just makes you a target.
This reel comes complete with all the line, backing and leader pre-spooled, so you don't have to worry about spooling it yourself on the road. Just remember to match the weight of the reel with the weight of the rod. So if you're getting a 5 weight fly rod, purchase a 5/6 weight reel with it.
Fly Essentials Fly Box
I recommend picking up a pre-filled fly box for your travels. They're usually almost the same price and some of the best fly boxes come pre-loaded with all the flies you'll need.
I recommend checking out the Fishing On The Fly Essential Flies for Trout on Amazon. It has a great variety of well-tied flies all placed neatly in a waterproof fly box.
LEO Fast Folding Net
There are plenty of fishing nets on the market, but the best nets for fly fishing are normally going to be those that are made of rubber or silicone, which helps to protect the layer of membrane on the fish's skin.
Unfortunately, however, there aren't many rubber folding fly fishing nets. As a backpacker, you're going to want to have a foldable net to keep it as compact as possible, so I recommend checking out the LEO Fast Folding Net on Amazon.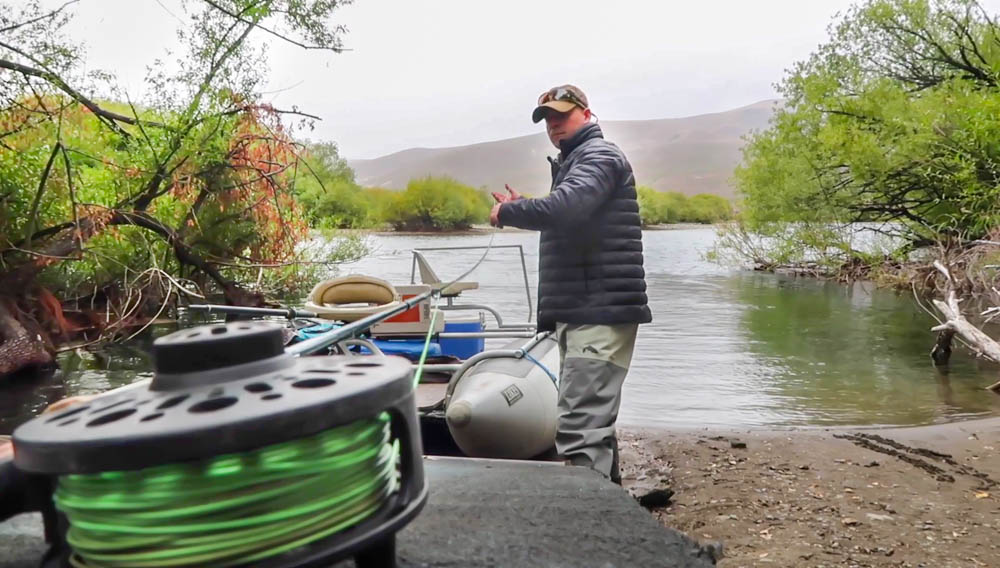 Now You're Packed!
That's it. Those are the absolute basics that you'll need to fit all of your fly fishing gear, as well as your regular packing into a 32-litre backpack. I recommend buying the fishing gear early and test-packing your bag a few times.
If you have some extra space, then you can always go purchase some more.
So whether you're going on a solo hiking and trekking adventure, or if you're going backpacking as a family and a few of you enjoy fly fishing, I hope you found this post useful to help in the packing process.
I'm sure there are a few backpacking anglers out there like me who are having a hard time finding this kind of information online! For more about fly fishing, check out my blog, IntoFlyFishing.com.
Thanks for reading!