If you want to enjoy a fun filled weekend that is filled with entertainment and action, then Newcastle weekend is a superb idea. Newcastle is situated at the River Tyne bank and it is a business center for cola mining and wool trade.
Lots of activities, good food, and luxurious accommodation form part of Newcastle's weekend packages. Stag parties can easily be organized in Newcastle and there are several packages that you can choose from. Some of the activities for an enjoyable stag weekend in Newcastle include football, Go Karting, climbing, blindfold driving, off road driving, abseiling and shooting among others.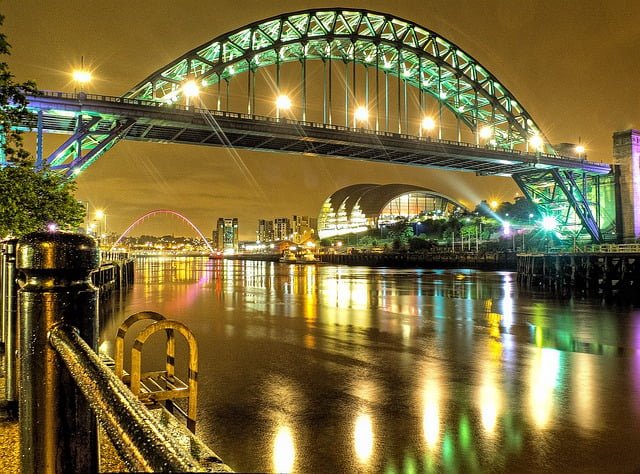 A visit to some of the beautiful scenic spots in Newcastle is zfun. The guys will definitely enjoy off road driving that test on their driving ability. This drive involves crossing rocks, hills, rovers and tough terrains so as to complete the entire race. Those who love action will definitely enjoy this.
Rock climbing and Abseiling
A few miles away from Newcastle, you will be taken to a place where you can test your mental and physical strength. Rock climbing as well as abseiling is filled with lots of thrill and fun. With abseiling, you can lower yourself down from a high attitude place or a hill. However, a lot of care should be taken as you hold on to the rope. The instructors will assist you to take the safety measures as well as brief you with the regulations and the rules.
Go Karting
Go Karting adds some challenge and twist to your weekend. This is an electrifying kind of experience for the boys.
Archery
This is yet another interesting weekend for those who have envied being warriors in the old wars. Your dream can actually come true as you hold the arrows and bows.
4×4 Blindfold Driving
Those who are daring enough at trying out blind fold driving can add to the excitement of visiting Newcastle. However, you must be really competent in driving to do this.
So, get out there and enjoy some of the mind blowing activities available in New Castle.