It may not be the most famous of European cities, but you will find that a visit to Tampere, Finland is well worth it. Said to be the gateway to the much popular Helsinki city, Tampere has its own attractions and activities that guarantee a fun stay. During winter, the temperatures may get extremely low and the wind may become sharp and biting but this does not prevent tourists and locals from engaging in a wide variety of winter activities. Below is a list of 5 things to do on a trip to Tampere, Finland in the winter.
5 things to do on a trip to Tampere, Finland in winter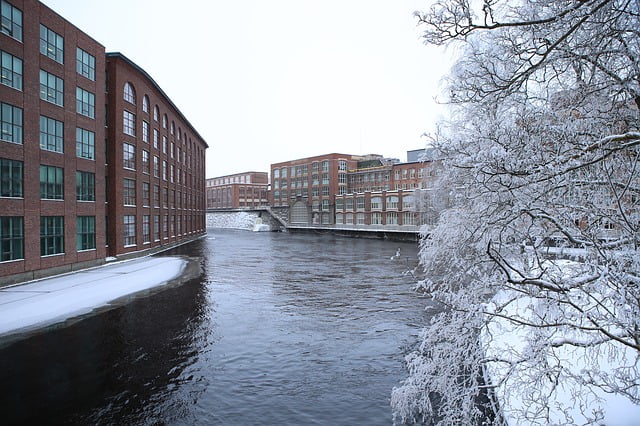 This is one of the most popular winter activities. Skiing in Tampere is done both for leisure and also as a competition. For outdoor skiers, there are two hills that are ideal for skiing. One is in Mustavuori while the other is in Hervanta. Sappee Ski Centre is also a popular skiing destination or families.
1. Skiing and ice walking
If you don't feel like skiing, you can look for one of the many popular ice walking sights. You can even have a picnic on the frozen lakes.
2. Teivo Trotting Track
For some horse racing action, head over to Teivo Trotting Track. The horses ran over compacted snow. You can catch the action every Tuesday starting at 6pm.
3. Ice Fishing and Ice swimming
During winter, lakes in Tampere freeze up. This is the ideal time to go for an ice fishing expedition. To find the best locations for ice fishing, join up with some experienced locals or look for a guide. While you are out on the lakes, why don't you try some ice swimming? You can make a hole in the ice and dunk in. Don't worry; the water is always warm under the ice.
4. Christmas Market
If you are up for some winter shopping, ensure that you have visited Christmas market in Keskustori.
5. Winter festivals
Look out for New Year's Eve and experience its festivities at Ratina Stadium. Another major winter festival is Circus Ruska Festival.