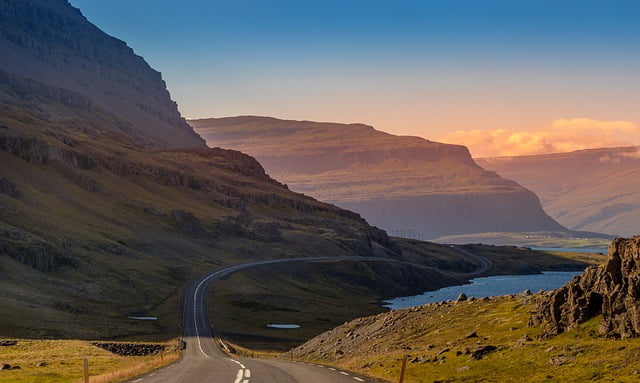 Nothing beats travelling with the family – experiencing new things and doing fun activities with the kids while instilling a sense of adventure and opening their eyes to new perspectives. And when it comes to fun family adventures for Americans, nothing beats Europe. The region is home to family-friendly destinations that are exciting, fun, educational, and inspiring.
Below, check out some of the best European family adventures for Americans.
Italy Adventure for Food Loving Families
Italy is a country synonymous with food. Thus, a holiday to this beautiful country always involves eating and drinking. For food-loving families, the best way to start your adventure in Italy is in Puglia, where you'll discover the region's delectable cheeses and pasta. Visit a "caseificio" to find out how local cheeses are made, and of course, to sample some for yourselves! Check out a family-run bakery to sample the Altamura bread, a naturally leavened bread made from durum flour.

Head to Emilia Romagna, another Italian region famous for its exquisite food. It's the birthplace of parmesan cheese, parma ham, tortellini, and balsamic vinegar. In between exploring the region's architectural gems, sample as many culinary delights as you can, especially in the cities of Modena and Bologna.
In Lake Como, the best way to experience its food is to dine at the banks of the lake overlooking the stunning lake views. Feast on the catch of the day to replenish your energy before wandering through its lush vineyards and orange groves to explore the gorgeous villages by the lake.
Scotland Adventure for Sport Loving Families
Scotland is all about the stunning landscape scenery. But for active families interested in sports, there are many things to get excited about in the country. For one, it's home to the Old Course at St Andrews, a town dedicated to the game of golf. The iconic golf course will be hosting The Open 2022, and if you are planning to attend this prestigious sporting event, you should plan as early as possible. When it comes to your St Andrew's Open accommodation options, stay at the Auchterarder House. This spacious luxury country house can hold a group of up to 20 individuals, perfect for big families with kids.

Scotland is also a haven for adventurous families who want to discover the great outdoors. Whether it's dog-sledging in the Cairngorms, climbing through a massive ear canal at Science Centre in Dundee, or trekking through castle ghost trails in Aberdeenshire, Scotland will satisfy your thirst for thrilling adventures.
Scotland is also home to a plethora of family walks, ideal for families who love to trek. The Birks of Aberfeldy is a scenic path to conquer, especially during autumn when its beautiful landscape transforms into hues of oranges from the falling leaves. It's a short and well-marked path, perfect for families with little kids.
Spain Adventure Beach Loving Families
When it comes to a family beach holiday to Europe, Spain is the perfect destination. It has more than 500 km of coastline and has the highest number of blue flag beaches. These beaches meet the standards on sanitary and hygiene conditions, including accessibility, safety, and the provision of lifeguards.

The Playa de Altafulla along the Costa Dorado is one of those beaches that are ideal for families. Located next to Playa de Tamarit, it has beautiful shallow waters, safe for the kids to swim in. Plus, it comes equipped with accessible facilities, including disabled access and free parking. In Costa Brava, the Playa de Roses is a great beach to visit for families. UNESCO listed it as one of the most beautiful bays in the world and is in a town that's split into three idyllic coves with powdery white sands, perfect for building sandcastles.
If you prefer wilder beaches with an ample amount of space for your kids to play at, the Playa de Trengandin in the Bay of Biscay is worth checking out. Located at the north coast of Spain, the beach has several kilometres of sand dunes, including nature reserves and waters calm enough for swimming with the kids.
Greece Adventure for History Loving Families
Greece is the best place to visit for a family of history lovers. The country is steeped in myths and legends and home to a myriad of historical and cultural treasures. The capital city of Athens, the hub of Classical Greece, is the perfect destination for families wanting to discover the country's ancient secrets. It's home to the UNESCO-listed Acropolis, the Parthenon complex, the Theatre of Dionysus, and the Temple of Athena Nike.

Go for a weekend trip to the city of Corinth and visit the Archaeological Museum of Ancient Corinth, which houses a large number of artefacts and many historic ruins. Delphi is another interesting destination for families who love history. It's home to the Oracle of Delphi, the major oracle of Apollo, and where people would travel great distances to consult the high priest.
The ancient town of Olympia is another excellent destination for history lovers. It's where the original Olympic Games were first held. It is also an important place for those who worship Zeus, the god of skies and thunder.
Iceland Adventure for Road Trip Families
If you're a family who loves to go on road trips, head to Iceland. With its easy-to-navigate roads and stunning scenery, you could find yourselves stopping every few minutes admiring the spectacular sights before heading on to the next. To make the most of your Icelandic driving adventures, rent an Iceland equip 4by4 that's large enough to accommodate the entire family.
Iceland's Ring Road is the most popular route for a driving holiday in the country. It creates a large circle around the island and a perfect introduction to Iceland's wide range of landscapes and famous sights. You can conquer this route for a few days but give yourself enough time to stop and enjoy the views, so a week or more should be ideal. It's also possible to conquer only a portion of the Ring Road, such as the south coast of Iceland, if you are pressed for time.