Goa — India's smallest state — has been a highly popular destination for a long time. A former colony of Portugal, the state features a fascinating mix of Portuguese and Indian architecture, food and music. Beyond the world-famous beaches of its long coast, Goa also offers diverse attractions and luxuries making it ideal for a little getaway.
A nice thing about travelling to Goa for the weekend, is that it's really easy to get there by bus. Just hop on board, travel overnight, and arrive at your destination feeling refreshed and ready to take on the town!
Old Goa
Rent a motorbike or scooter and visit all the cathedrals and churches of Old Goa. This area is all that remains of the magnificent city that was the former Portuguese capital; it is located near the modern-day capital of Goa, Panaji. Some of the cathedrals — Asia's largest — have been converted into archeological museums. Two of the most fascinating cathedrals are the Church of Saint Francis of Assisi and, next to it, the Basilica of Bom Jesus. Revered missionary Saint Frances Xavier's remains are preserved in the Basilica. A public viewing of the body occurs every ten years.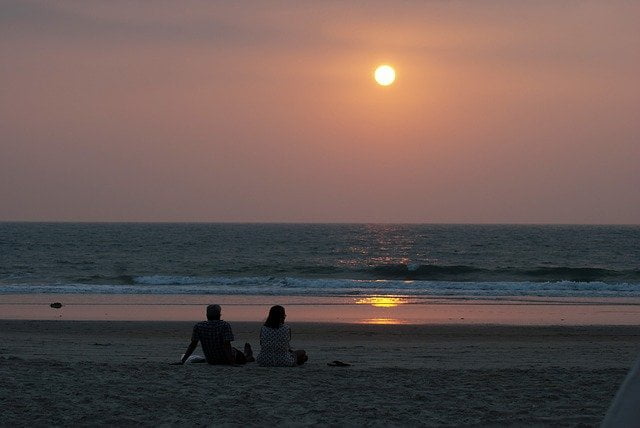 Anjuna Flea Market
Anjuna is a popular coastal city with a rich historical background. The flea market on Wednesday is renowned and highly popular. From October through April (tourist season), the market opens at 8:00 and goes all day. Look for Tibetan, Gujarati and Kashmiri T-shirts, jewelry, Goan music, saris and Indian clothing, bongs, ornaments and souvenirs.
Savoi Spice Plantation
For two centuries, the Shetye family has overseen this 100-acre plantation where organic spices are produced. Since 1985, visitors have been allowed on the grounds of the Savoi Plantation to watch birds and stroll past ponds and terraced fields.
Dr. Salim Ali Bird Sanctuary
Quite near the capital, on a small island in the Mandovi River, is the world-famous Dr. Salim Ali Bird Sanctuary. Dr. Salim Ali — "birdman of India" — was an ornithologist (bird-studier) who systematically cataloged the country's numerous bird species. The mangrove forests of the sanctuary offer a tranquil serenity in marked contrast to the bustling tourism of the beach areas. Here you will be able to glimpse hundreds of different species, both local and migratory — coots, kingfishers, drongos, egrets, mudskippers and pintails. Watch out for mosquitoes, though.
North Goa Beaches: Baga, Calangute, Candolim, Vagator
The brilliant beaches of Goa are world famous, and with good reason. Beginning near the capital city and extending north is a string of sandy spots for sunbathing, swimming and people watching. Be prepared for swarms of people, depending on the time of year. Some of the highlights include Candolim, Sinquerim, Baga, Calangute, Vagator, Arambol and Morjim.