Taking its name from the Iroquois "ohi-yo", translating roughly to "great river", Ohio is one of America's hidden gems.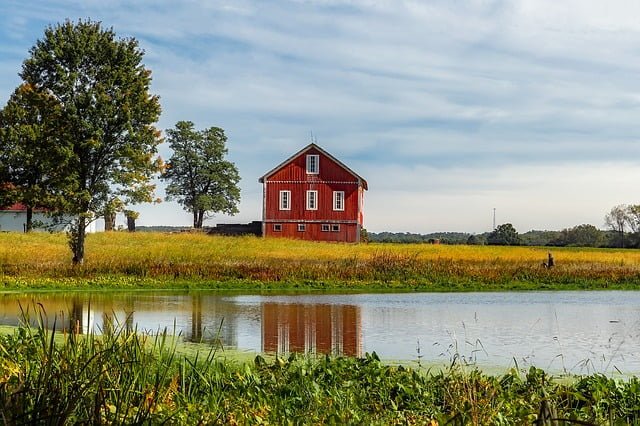 Just west of the gorgeous Appalachians and sharing a border with the historic Lake Erie. Its natural beauty is often overlooked by tourists that think they'll find more excitement along the coast. Much like every state though, Ohio comes with its fair share of breathtaking destinations. And spectacular must-visit spots.
1. Hocking Hills State Park
If you want to know the area, you must first get to know the land itself. Before venturing to Cleveland, Cincinnati or Columbus, head to the heart of Ohio in Hocking Hills State Park. Within this 2,356 acre park like countless hiking trails, serene waterfalls and the Old Man's Cave. It's a great place to book an RV rental in Ohio. And just hit the road!
By far the most popular place to visit in the park. This cave was named after Richard Rowe, a hermit that took up residence inside. This path crosses streams and enormous natural rock formations that are awe-inspiring regardless of the season. Come during spring when the waters are at their peak or visit during winter to enjoy a dusting of snow and icicles adorning the rocks.
If hiking isn't your goal, the park is also home to a variety of other activities. Including fishing, archery, swimming and picnicking.
2. Ohio Caverns
Dubbed "America's most colorful caverns", these ancient limestone passageways formed thousands of years ago. As a river under the ground snaked its way through the earth, leaving behind stunning rooms and breathtaking formations seen nowhere else. Though once hidden, they have since become a staple of the state. Especially considering they are a short drive northwest of Columbus. There are a total of over two miles of passageways, bringing visitors down to depths of 103 feet. While the exact age of the underground system is unknown. Current estimates place it at 250,000 years.
Of the areas to see, it's the Crystal King that fascinates the most. The largest and most well-known structure in the caverns. It is a near perfect stalactite that is all white and is estimated to weight nearly 400 pounds. What's more impressive is that it's still growing to this very day.
3. Amish Country
As most locals to this region of the US know, no tour is complete without a visit to the Amish country. Here, time stands still. Inhabited by a culture of those that have shunned most modern conveniences, you are whisked away to an older America where everything is handmade. Understandably, this part of the state is rather remote, located about halfway between Columbus and Cleveland. Before embarking, however, make sure your finances are set because the trinkets. In this part of the land are anything but cheap. From quillows and homemade root beer to horse drawn buggies and rolling farmland, Amish country is well worth at least one day of exploration. If not three.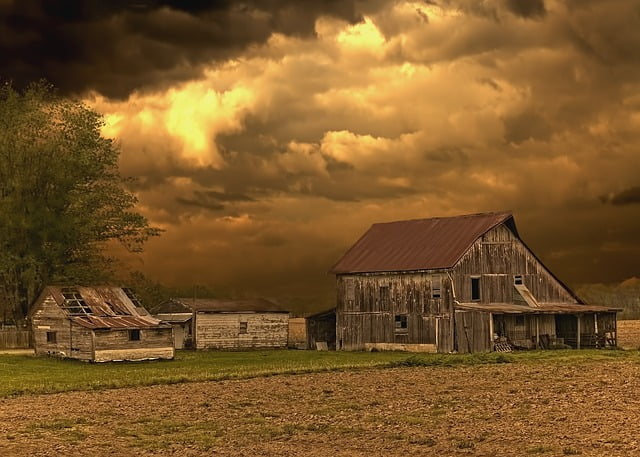 While there, be sure to sign up for a tour or home cooked meal inside of an Amish home. Nothing is more fascinating than seeing just how different day to day life is without modern conveniences.
4. Cleveland Botanical Garden
Heading north to Cleveland, the absolute must see in the city are the gardens. Located right next to the Cleveland Museum of Natural History, the site was founded in 1930 as one of the first such organizations in America. Before finding its permanent home, it was located in a converted house boat that floated on the Wade Park Lagoon. Now it is a fully realized garden with 10 acres to roam, including the Hershey Children's Garden. While the seasonal changes do affect outdoor flora, the indoors remain a warm, colorful collection of excitement no matter the weather.
Keep in mind that this garden isn't just one ecosystem. It is a collection of influences from around the world, including Japanese gardens, rose gardens, topiary gardens and an herb garden.
5. Marblehead Light
Last but not least, it would be remiss of any visitor to forego a visit to the shores of Lake Erie. However, aside from its numerous resorts, beaches and state parks, nothing stands out more than the Marblehead Light. Ohio's best known landmark, its white tower is found along the rocky shores of Marblehead Lighthouse State Park. It was first lit in 1822 and was tended by a total of 15 keepers before becoming automated in 1958. Since then, it has become a much beloved spot by locals and tourists alike. Climb to the top and you are treated to fantastic views of Lake Erie, Kelleys Island, Sandusky Bay and South Bass Island.
If heights aren't something you look forward to, stay on the ground and walk the coast or tour the museum to see the old Fresnel lens, fossils and pieces of old shipwrecks.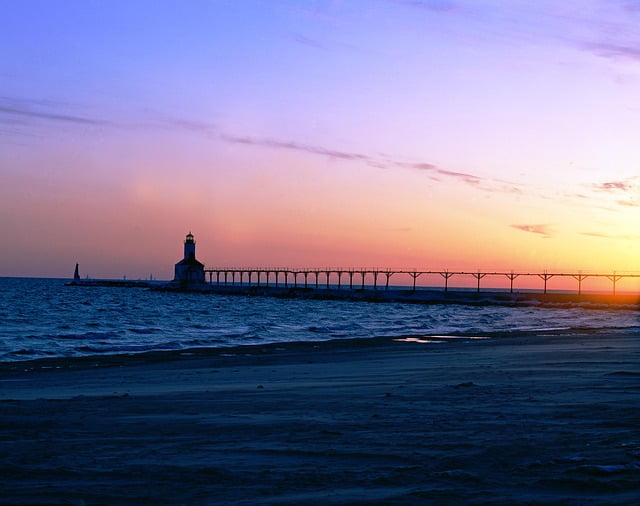 Though it might seem like a flyover state at first glance, Ohio is actually full of wondrous sights that almost seem hidden away so as to preserve their remoteness. Regardless of where you begin your adventure, you're always a short drive away from an unforgettable moment you'll have nowhere else in the world as a backpacker.