For those who loves culinary, steak is usually a menu that will seduce you anytime. The thick meat combined with a unique sauce featuring a different process from place to place is really worth trying. If you are currently travelling in Kuala Lumpur, there is no harm in trying several famous steakhouses there, for example:
The Ship
The ship is a unique restaurant that can bring back the 80s to Kuala Lumpur. The warm decoration featured in The Ship is making it one of the romantic place to go for couples. Other than the beautiful decoration, The Ship also offers affordable steaks. The steaks served are offered starting from RM 8 / 100 grams.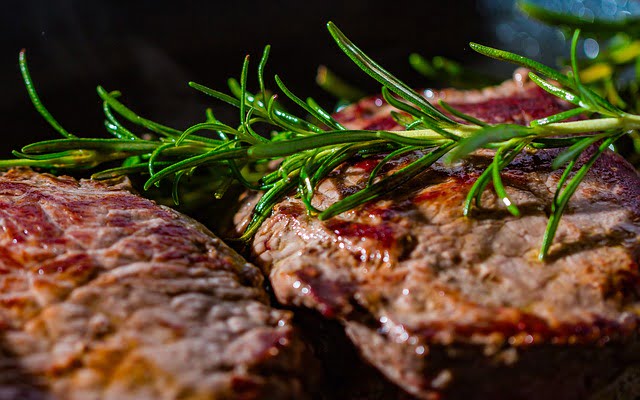 If you are already curious of The Ship's great taste, you could visit it in 40-1 & 40-2 Jalan Sultan Ismail, Kuala Lumpur.
Coliseum
Coliseum is one of the oldest building in Kuala Lumpur that have been standing for 93 years. Several branches of Coliseum are already available in some malls. However, if you want to taste the consistently good original steak experience, you should visit the main branch of Coliseum in di Jalan Tunku Abdul Rahman.
The one-of-a-kind decoration coupled with its vintage atmosphere will also boost your steak enjoyment experience. There are two kind of steaks served in Coliseum: a beef steak and a lamb steak. The price offered in Coliseum is also affordable: around RM 45. For drinks and dessert, Coliseum's offering hovers around RM 10. Quite affordable, huh?
Suzi's Corner
Suzi's corner is one of the more successful local Malaysian restaurant. While also offering a lot of meals, the mainstay meal in Suzi's Corner is its steak. The steaks served in Suzi's Corner are famous for its hot-served dish with hotplates, bathed in several sauces you could choose. Furthermore, the most impressive thing from the menus offered in Suzi's Corner is its fresh meat and its on-point serving method loved by the guests.
Because of its location in an open space at the side of Jalan Ampang Batu 4 and Jalan Ulu Kelang, you won't find any Air Conditioner in Suzi's Corner. Fortunately, Suzi's Corner serves an affordable steak that taste great for only about RM 10.
Kaki Corner
If you want to try a steak with thick sauce, Kaki Corner is the right choice for you. Kaki Corner offers several steaks with a simple but great appetizer like a French Fries sprinkled with a special spice. Another great thing is that you could often enjoy live bands and pub watch football matches at Kaki Corner.
With only RM 35, you could feel the thickness of the meat and the sauce with Kaki Corner's great facilities, you could visit Kaki Corner at Jalan Siput Akek, Taman Bilion 56000.
Are you started to feel tempted to try all of the steaks from the good restaurant we introduce above? Go plan your vacation with your loved ones to Kuala Lumpur now!