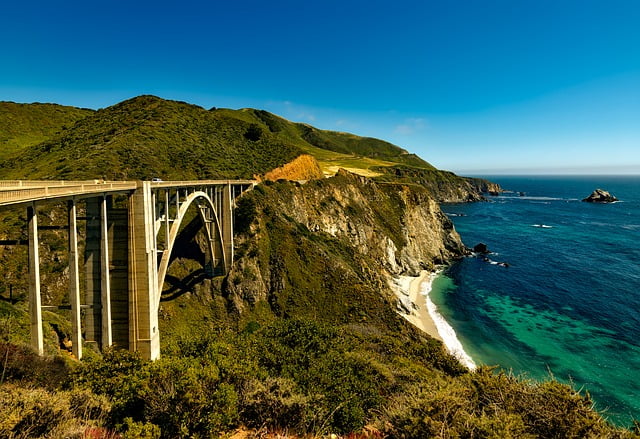 Would you like to ignite the spark or strengthen the bonds of your relationship? The best way to do that is to go on an adventurous trip. According to research, couples who travel together are more satisfied with their relationship. These couples also experience improved romance long after the vacation is over.
Adventurous vacations offer the perfect combination of romance and adrenaline rush, not to mention the excitement of being in a new place and doing fun activities together. So, if you are thinking of spicing things up in your relationship, here are some of the most amazing adventures for avid travel couples.
Take on Kilimanjaro
Couples who love to hike should conquer Mount Kilimanjaro, Africa's highest peak. The mountain is highly attractive to hikers of all kinds as it's the only highest mountain that ordinary tourists can ascend without any mountaineering equipment. But climbing Mount Kilimanjaro will require a reasonable fitness level, some determination, and preparation as well.

Summiting the Kilimanjaro is a once-in-a-lifetime experience that avid travel couples should experience. In fact, dedicated hikers are often drawn back to the mountain over and over again. Depending on your skill level, you can choose from a wide variety of descent and ascent routes, and each of them offers a different scenic perspective of the majestic mountain.
Although climbing Mount Kilimanjaro will not require any special mountaineering experience, going on long-distance hikes can result in a more favourable experience. It also helps if you are the kind of couple who are used to camping and roughing it out because you certainly will have to rough it as you climb Mount Kilimanjaro.
Road Trip Across California
While flying will get you to your destination faster, road tripping can be more exciting, especially for couples who love adventures. Even if you do not have any destination in mind, driving with your significant other can open doors to unforgettable experiences. Whether you are going for a romantic weekend away or a day of action-packed vacations, luxury road-tripping California will set you on a path to delightful discovery.

Also known as the State Route 1 of California, the Pacific Coast Highway offers one of the most captivating road trips in the world. Stretching along the Golden State's shoreline towards the southern tip of California, this road will take you through charming towns, vibrant cities, and scenic coasts, making the trip well worth it.
Although you could come across so many interesting attractions along the way, it's wise to plan where you will stop before hitting the road. If you don't plan ahead, you could run the risk of missing out on some of the highway's best spots.
Spot the Northern Lights in Iceland
Iceland is one of the most magical destinations to witness the Northern Lights, and if you're the type of couple that crave amazing adventures, it should certainly be on your travel bucket list. The Northern Lights are a fascinating natural phenomenon and seeing it in a country with stunning landscape scenery will make the experience even more romantic!

The best way to explore the Northern Lights in Iceland is to rent a car and go hunting for the lights on your own. It's also an excellent opportunity to venture a little off the beaten track and find a perfect spot to enjoy the fascinating lights! But if you have limited time, joining a guided tour would be fun. You will be with an experienced guide who knows the best places to spot the Northern Lights and take you to some of the fascinating sites in Iceland.
Couples can also combine their Northern Lights viewing with other fun experiences such as Golden Circle excursions, whale watching tours, cruising, or a relaxing soak in a geothermal pool. For couples who want to take the stress out of planning their trip to Iceland, booking tour packages that include flights, accommodations, and activities is highly recommended.
Expedition Weekend in Wales
For couples willing to take up thrilling adventures, consider going on an expedition weekend in Wales. It's a weekend dedicated to exploring the wild and will include camping and other fun outdoor activities, such as trekking. You can trek to the summit of Pen y Fan, the highest peak in the Brecon Beacons National Park and explore the picturesque waterways en route and several other exciting surprises!

Set against the stunning peaks, dramatic ridges, and mountain lakes, the Brecon Beacons National Park is one of the UK's premier wilderness areas. It's an ideal place to take up challenging outdoor activities while exploring some of the world's wildest places. Some of the highlights of your weekend expedition include climbing the Climb Pen Y Fan, packrafting adventures, wild camping in the hammocks, abseiling a waterfall, and eating expedition foods!
Jungle Trek through Panama
Adventurous couples should consider hiking the Panama jungle. You will have so many options to choose from for your jungle expedition adventures, especially if you are both looking to train to be a jungle guide, and most of these are well off-the-beaten-path. The Darien Gap is one of the best spots for jungle trekking in Panama. It's a large watershed home to a handful of lost civilisations and a myriad of wildlife species, and stunning mountains.

During your jungle adventure, you will be exploring the infamous Darien Gap on foot, coming from Puerto Quimba going to Jicaralito. As you make your way to the mostly uninhabited rainforests, you will uncover old stone cravings that are more than 5,000 years old and have seen only a handful of explorations. You will be in the company of an expert local guide as you scour the jungle floors and trees for any signs of wildlife.
Unlike other countries, most of the hiking trails in Panama are not marked clearly, and there are only a few park rangers at the national parks. Therefore, it's always safe to go with a guide, regardless of how experienced you are as hikers. Although there are few exceptions where you can explore independently, it's always a good idea to trek with a local guide.