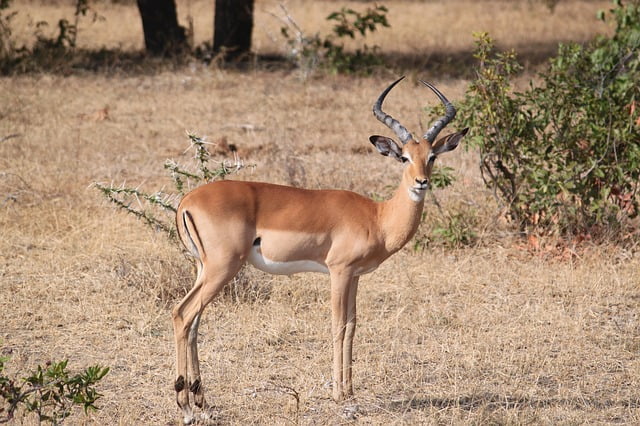 Over the recent years, more and more people have become environmentally conscious and are choosing to visit ecologically-sound destinations and places that are kinder to the local communities. For eco-conscious couples wanting to visit Africa, you'd be glad to know that you will have plenty of destinations to choose from. Whether you are going for a honeymoon, celebrating an anniversary, or are just blissfully in love, these places are sure to spice up your romance while helping to protect and preserve the natural environment.
South Africa
For eco-conscious travel couples heading to South Africa, the option is to stay at nature camps or safari lodges. These accommodations are essentially very eco-friendly. Unlike permanent structures, these camps and lodges can be taken apart and moved to a different location, which allows the land to recover and causes less impact on the environment. In addition, most of these lodges strive to be socially responsible and are committed to helping the local communities by providing work opportunities, supporting their businesses, and contributing to healthcare and education projects.

The Tswalu Kalahari is a great option for an eco-conscious holiday to South Africa. At 100,000 hectares, it is the largest privately owned game reserve in the country, located right at the heart of the Northern Cape Province. Tswalu Kalahari offers excellent opportunities for game viewing of adapted animal species like black-maned Kalahari lion, desert black rhino, meerkats, and more.
There are plenty of activities for couples to do at the Tswalu Kalahari Reserve. They offer private vehicle safaris, guided walks, horseback safaris, hot air ballooning, and more! You also have the option to sleep in a tent under Africa's beautiful skies!
Kenya
If you and your partner are embracing more sustainable travel, head to Kenya. Given its plethora of eco-friendly lodges, it's a great destination to consider for eco-conscious travellers. The best part is that you will have the opportunity to do some African wildlife conservation volunteering while exploring the country. Volunteering at a wildlife conservation program is very rewarding, especially for animal lovers.

The eco-lodges of Kenya rely on renewable energy, such as solar power. They also recycle waste, conserve water, and foster positive relationships with the local community. Best of all, they apply a more sustainable approach to business. One of these lodges is the Porini Amboseli Camp. Set in a 15,000-acre land in Amboseli National Park, it is home to a wide variety of wildlife species. This eco-friendly camp is small and purposely built along the lines of a traditional safari camp, offering guests the opportunity to be close to nature and away from the crowds.
To avoid overcrowding, Amboseli National Park limits the number of guests staying at the camp to a maximum of 18 guests per day. Doing so can help preserve nature and wildlife while also minimising the impact on the environment.
Namibia
Namibia is another popular destination for a safari in Africa. But what makes the country even more interesting, especially for eco-conscious travellers, is that it's the first country to address in its constitution the issue of habitat conservation. As a result of this constitution, the country has established 82 communal conservancies. These are areas where the local community is responsible for conserving the natural resources and protecting the wildlife. The local community of Namibia is now more engaged in preserving the environment, thanks to these communal conservancies.

For couples planning an eco-conscious trip to Namibia, consider staying at the Grootberg Lodge, a perfect example of Namibia's strategic approach to environmental conservation. Thanks to the funds donated by the European Union, this lodge is well-built. Its establishment has fostered local employment, offering sustainable income to the local community that runs and owns the lodge.
Grootberg Lodge is very much involved in a number of wildlife conservation projects. The wildlife species that were once decimated by poaching are now flourishing. Above all, many of those responsible for poaching are now actively involved in conservation projects.
Tanzania
Tanzania is a popular travel destination for couples who love nature and wildlife. Thanks to its abundance of flora and fauna, the county is a fascinating destination for safari adventures. For couples who prefer a more sustainable way of travelling Africa, you should go on an luxury and authentic Tanzania safari tour and explore the wide variety of animals in the wild with an expert guide.

Some of the highlights of your holiday to Tanzania include a visit to the wild expanse of Serengeti National Park, which is a popular destination for safari adventures. If you are adventurous enough, climb Mount Kilimanjaro, the highest mountain in Africa. Witnessing the annual wildebeest migration is also a popular activity in Tanzania. If you want to have some downtime after your adventures, relax at one of the beautiful beaches of Zanzibar.
One of the best ways to explore Tanzania in the most eco-friendly way is by booking group tours centred around sustainable tourism. These tours will allow you to contribute to wildlife conservation and help to keep the environment safe.
Zimbabwe
Several tourism operators in Zimbabwe are now making stellar efforts to help with environmental conservation. As eco-conscious travellers, even though Zimbabwe is one of the safest countries in Africa, the best way you can help is to book these tours. A fraction of the profits of these tours would go towards worthy causes in Zimbabwe, such as community development and anti-poaching. 

The African Bush Camps Foundation in Bumi Hills is one of those foundations in Zimbabwe that support several projects on conservation. They contribute to various community development initiatives, such as healthcare provision projects and supporting the underprivileged. In addition, they also help in various wildlife conservations and support organisations like the Anti-Poaching Unit of Bumi Hills and other anti-poaching efforts in the country.
If you want to find out more about the African Bush Camps, you should go to Bumi Hills on your trip to Zimbabwe. This is one way to make a difference and contribute help into preserving the wildlife and the environment.