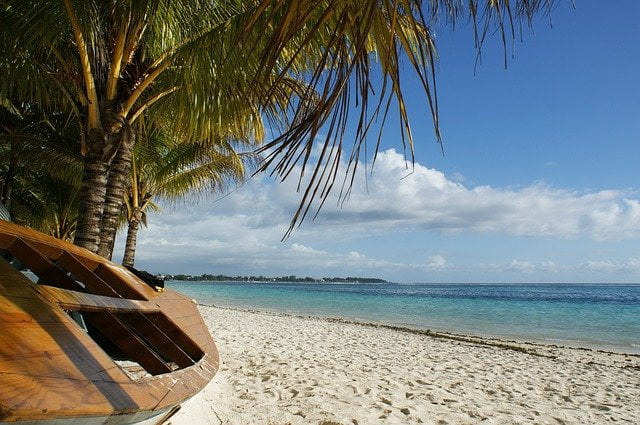 Younger couples would prefer a different type of holiday than the older ones, often favouring something more adventurous, affordable, and perhaps, with a vibrant nightlife. For these reasons, most of them would escape to some tropical destinations. Thankfully, many places in the tropics cater to younger couples, whether they are going for a honeymoon, celebrating an anniversary, or just wanting to escape to the beach to spice up their romance. If you need inspiration, here are the most beautiful tropical destinations perfect for young couples.
Barbados
Barbados has long been a favourite destination for couples on honeymoon, thanks to its stunning beaches, year-round sunshine, and laidback lifestyle. The Caribbean nation is also home to fantastic fine dining restaurants, excellent beach bars, and decadent spas. Indeed, Barbados has all the ingredients for a romantic holiday in the tropics.

While you will probably spend most of your time lounging at the beach in Barbados, couples can also enjoy many fun activities here. Go for a romantic stroll at the Barbados Boardwalk, stretching a mile across the coast, connecting the Camelot and Accra beaches. Enjoy a round of golf at one of the island's five PGA Standard golf courses. End your day experiencing the vibrant nightlife at Saint Lawrence Gap, a bustling neighbourhood home to the best bars and clubs where you can dance and party all night.
Your holiday to Barbados won't be complete without trying a Fish Fry, a local tradition that consists of a lively open-air, beachfront "cook-up", where music, dancing, and great food come together. The best place to experience this is at Ostin's Fish Fry. Every Friday and Saturday night, the place is packed with locals and tourists dancing to the beat of lively music while feasting on some authentic fish dishes.
Bali
Bali conjures images of romance, thanks to the hit novel "Eat, Pray, Love". Here, you'll spend most of your time cosying up at the beach, indulging in relaxing massages, enjoying candlelit dinners, or taking up outdoor activities.

If you're coming to Bali for the beach, you will have plenty of choices. The Seminyak Beach in South Bali is a 5-km stretch of white sand backed by the island's top bars and restaurants. It's also an excellent spot for surfing and other water sports activities. Meanwhile, Uluwatu's Padang Padang Beach is a lovely bay surrounded by magnificent rock formations and a perfect place to go on romantic walks while enjoying the sunset.
If you want to take up adventurous activities while in Bali, you can choose from white water rafting, surfing, or trekking the island's scenic rice fields. The nightlife of Bali is also epic, particularly in the areas of Kuta, Seminyak and Legian. Whatever you wish to do, Bali will have something waiting for you.
Mauritius
Mauritius is a beautiful island in the Indian Ocean famous for its stunning beaches, lagoons, and reefs. It's also home to many luxury resorts, making it a prime destination for a honeymoon. On your luxury holiday in Mauritius, you can spend your days exploring the capital of Port Louis, discovering fantastic museums and galleries, as well as the magnificent Jummah Mosque.

For adventurous couples, explore the island's mountainous interior, which is home to the Black River Gorges National Park, the largest protected forest in the country with stunning waterfalls, rainforest, and scenic hiking trails. It's also home to a wide variety of wildlife, including the flying fox.
When it comes to the best beaches in Mauritius, the Flic en Flac is a must-visit. It's a charming seaside village on the island's west coast, boasting idyllic beaches. For complete relaxation, head to Pereybere Beach. Surrounded by incredible scenery, Pereybere is exactly what you would expect for a picture-perfect holiday in the tropics.
The Maldives
The Maldives is undoubtedly one of the most popular honeymoon destinations worldwide. It's an archipelagic country composed of more than a thousand islands. Each island is different, but most are breathtakingly stunning, fringed with soft white sand beaches featuring crystal clear waters.

There could be nothing more romantic than diving with your partner and exploring the colourful underwater world of the Maldives. The islands are home to an abundance of rich marine life and beautiful coral reefs and one of the few places on Earth where you can snorkel alongside sharks and manta rays. After a whole day spent in the water, treat yourselves to a relaxing spa treatment. Many resorts in the Maldives offer romantic spa packages for couples, which includes massages and a variety of spa treatment.
The best way to end your day in the Maldives is to enjoy a romantic dinner. While most restaurants in the islands offer buffet-style dining, some upscale restaurants offer a full course meal for two by the beach. Some of these meals include a bottle of champagne with a private waiter to serve you and prepare some dishes right at your dinner table.
The Galapagos
The Galapagos is stunningly beautiful, home to white-sand beaches, gorgeous sunsets, and the world's most diverse animal species. For young couples on a romantic escape, the best way to enjoy the islands is to cruise the Galapagos in style. These are luxury cruises that include private tours and small ship excursions that will take you to the remote parts of the islands. You can also choose to include add-ons on your luxury Galapagos cruise packages, such as a trip to the Amazon, Peru, and the Andes, complete with hotels, tours, and guides.

Since the number of visitors allowed to the Galapagos is limited, the islands are quiet, allowing you to enjoy some private moments. You can lounge at the beach with your partner, watch romantic sunsets, and enjoy a moonlit dinner on a cruise.
But if you are up for some adventures, there are plenty of things for you to do in the Galapagos. Here, you can snorkel and swim with sea lions, marine iguanas, and golden rays. Go kayaking beside a sunken caldera or hike through lava caves to discover the nesting areas of sea birds!