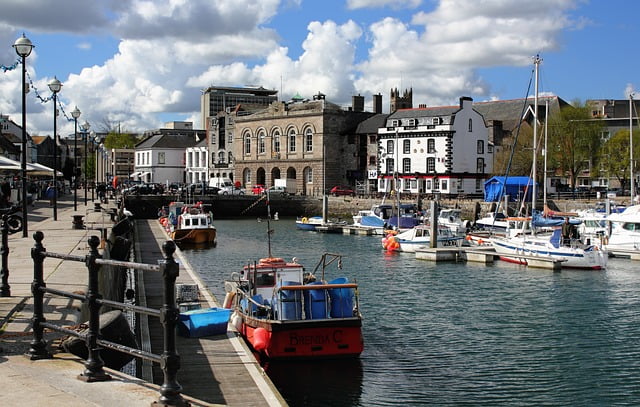 Europe is home to some of the world's most beautiful destinations. Most countries have well-developed tourism infrastructures, and travelling within the continent is easy. But if you want a more unique and exciting way to explore this part of the world, here are some of the best ways to take an alternative tour of Europe.
1. Tour the Canals of Amsterdam – Holland
Whether you're visiting Amsterdam for the first time or not, cruising its lovely canals is absolutely worth it. A canal cruise allows you to explore and tour the city from a different perspective and admire its outstanding beauty.
As the cruise glides along the historic canals of Amsterdam, marvel at the city's beautiful architecture and learn about the city's rich history and culture. The experience is very relaxing and a great alternative to tour around Europe.
2. Guide Yourself Touring Normandy – France
When exploring Normandy, one of the most picturesque regions of France, consider a guide-yourself tour. When you choose a tour of Normandy, you will follow an itinerary and drive yourself to these places.
You can follow many different routes when driving around Normandy, and the one that takes you to the Loire Valley is a great option. Your journey starts in the village of Giverny and into Bayeux and Mont Saint Michel before arriving at the Loire, your final destination.
3. Quad Bike Tour Santorini – Greece
If you're looking for an alternative way to explore Santorini, consider driving a quad bike for the day. While a driver's license is required, you don't need prior experience to drive a quad bike.
Santorini is a small island in Greece, allowing you to see any part of the island on a quad bike. The best places to visit on your quad bike tour are the Akrotiri Lighthouse, the Red Sand Beach, and the towns of Perissa and Fira. These places are easy to get to, with well-paved roads and parking spaces available.
4. Coach Tour Devon – England
When touring around England, consider taking a coach tour. Going by coach is one of the best ways to admire England's dramatic scenery, coastal vistas, and rolling countryside. Some coaches will take you to the Yorkshire Dales, the Peak District, or the stunning county of Devon, famous for its sandy beaches, port cities, and national parks.
On your coach tour of Devon, one of the places worth a visit is Plymouth, a picturesque port city famous for its maritime heritage. Explore Plymouth's popular attractions, which include the National Marine Aquarium and the Historic Barbican district, which has beautiful, cobbled stone streets.
5. Cruise Tour the Amalfi Coast – Italy
Touring the Amalfi Coast on a cruise is such a wonderful experience. A week should be enough to explore this gorgeous stretch of Italian coastline.
Begin your journey in Naples before heading to Capri, famous for its Blue Grotto Sea cave. From Capri, head to Amalfi, and spend the day exploring its picturesque villages and hanging out at its pretty beaches. You can end the journey here, although you can choose to head further to Pompeii and Sorrento after spending a day or two in the Amalfi.