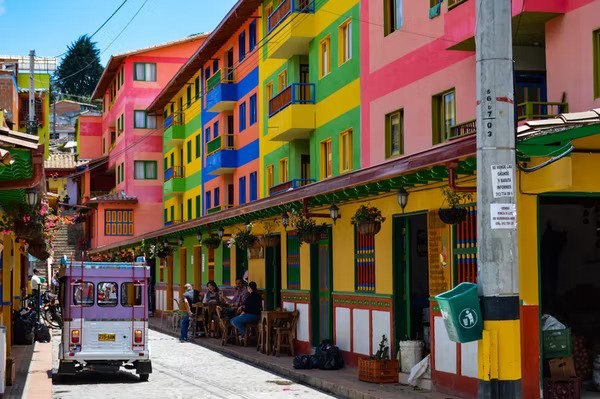 If you are passionate about artists from Latin America, visiting art museums can help you to feel in touch with them. Colombia has plenty of art museums that can help you connect to artists from long ago.
However, with so many artists and museums, it can be hard to know which ones to focus on visiting. Thankfully, we have you covered.
Keep reading to learn about the 4 best art museums in Colombia, and what they feature, so you can decide if they are the right options for you.
Museo Botero del Banco de la Republica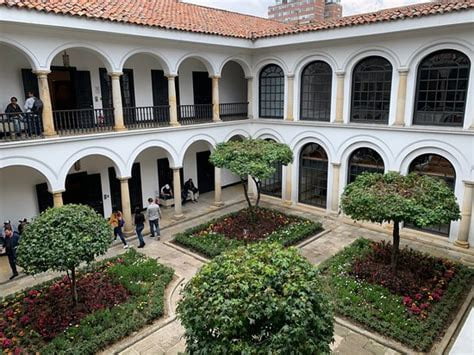 In 2000, a man known as Fernando Botero donated over 200 pieces of art to the Bank of the Republic. From that donation, a museum was founded.
Most of the art was his works, and a mix of sculptures, paintings, and various drawings he'd done over the years. However, he also had a collection of rare art.
Some artists and works you can expect to find at the art museum:
Picasso

Leger

Dali

Freud

Bacon

Gitane au Tambourin

and more
It is now considered one of the most important public art collections in the Latin American region and is visited by people from all over the globe, as well as a lot of the locals.
Since its opening, the collection is available to whoever would like to visit it for free 6 days of the week as it is closed on Tuesdays.
The staff is also passionate and very helpful, more than eager to talk about all of the art if you have any questions or want more information.
Museo Santa Clara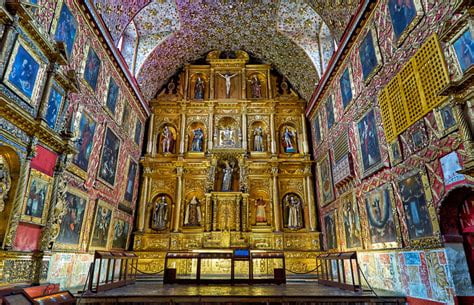 If you want a mix of local artists and a historical museum, it is worth looking at the Museo Santa Clara. It is a beautifully decorated church that was adopted and turned into a museum thanks to Colombia's government.
Various pictures and sculptures of saints and other holy images are available throughout the museum. There are even interactive tours available in Spanish, English, French, and Portuguese if you want to learn more about the artists and the buildings.
Even those that aren't religious say it is well worth the visit. The building is often described as a jewel while the pictures are awe-inspiring. Don't let the fact that it is based heavily on religion deter you, as it is amazing enough to attract anyone interested in art.
Make sure you have cash in hand and have a lot of Colombian Pesos with you. This museum does have a fee, and you don't want to leave Colombia without having visited this beautiful art museum. So make sure you have money, even if you have to have someone send it to you.
Quinta de San Pedro Alejandrino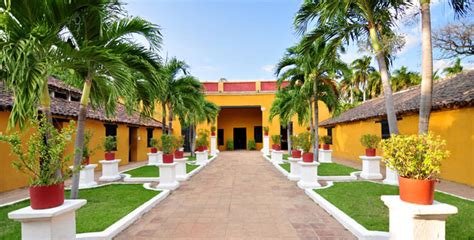 The Quinta de San Pedro Alejandrino is another site that is a mix of historical and artistic. This museum once used to be the home of a man named Simon Bolivar, who is well known throughout the country. The large home-turned-museum features many sculptures of Bolivar, who was known as a hero for freeing thousands of people, including Colombians, from colonial rule.
The home passed through many hands and was primarily used for agriculture until it became a museum. Not only do you get the history of Simon Bolivar and the home, but you get to see many famous art pieces as well. Most of them are sculptures and various structures dedicated to Bolivar and his history.
There are tours available of the home itself, as well as the gardens. The gardens were unimpressive for a long time, as they needed a lot of maintenance. However, thankfully, they have started to make repairs and the garden is almost restored to its former glory.
If that isn't enough art and beauty for you, the Bolivar home is located right next to the Museo Bolivariano, which has a lot of Latin artists and their work available for viewing. There is art from countries such as Colombia, Venezuela, Panama, Ecuador, Peru, and Bolivia. With them being so close, you can visit both museums easily within a day.
Museo de Arte Moderno Ramirez Villamizar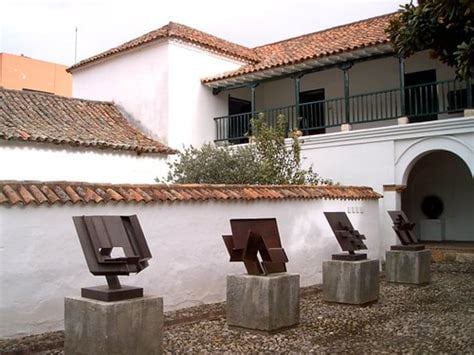 Focused on the art by a man known as Eduardo Ramirez Villamizar, this art museum is located in a mansion that is nearly 500 years old.
It isn't a large museum by any means, offering only about 40 works, all by the same man. However, it shows his growth and development throughout the years, and he is one of the most popular artists in Colombia.
Villamizar focused on architecture and geometrical shapes to create his artwork. However, he traveled a lot throughout his life and adjusted his art as he traveled to new places and learned more. Seeing all of his artworks in one area allows one to grasp the subtle and not-so-subtle changes that happened with his art.
He is considered a pioneer of minimalist, constructivist, and abstract art in Latin America. If you are interested in any of these art styles, it is well worth paying a visit to the Museo de Arte Moderno Ramirez Villamizar.
Do you want $500 dollars cash to put towards your next trip? Enter Sharemoney's #ShareTravelPics Contest to earn a chance to win cash for a plane ticket, hotel, tour, or other travel-related purchase.
Earn an entry by submitting a photo of your best travel moment to our contest page. Have a photo of your hike through the White Mountains? Send it in. Have a picture of you enjoying a tasty treat at a Parisian cafe? Enter it! Whatever the moment, just submit it through our contest page and write a few sentences about the special memory behind the photo.
No purchase necessary must be 18+ to enter, must be a US resident, one entry per email.