Cathay Pacific is one of the best airlines with incredible services in the world. It is offering the best services for all its customers even if you are a student.
It has an awesome package for students across the globe. The students can travel to 180 countries with distinguished services of the Cathay Pacific.
If you are going to study abroad, going on a student trip, or returning home after a year to meet with your family, you can take advantage of the best fares at Cathay Pacific. In the following blog, I will tell how Cathay Pacific is doing awesome things for students all over the world.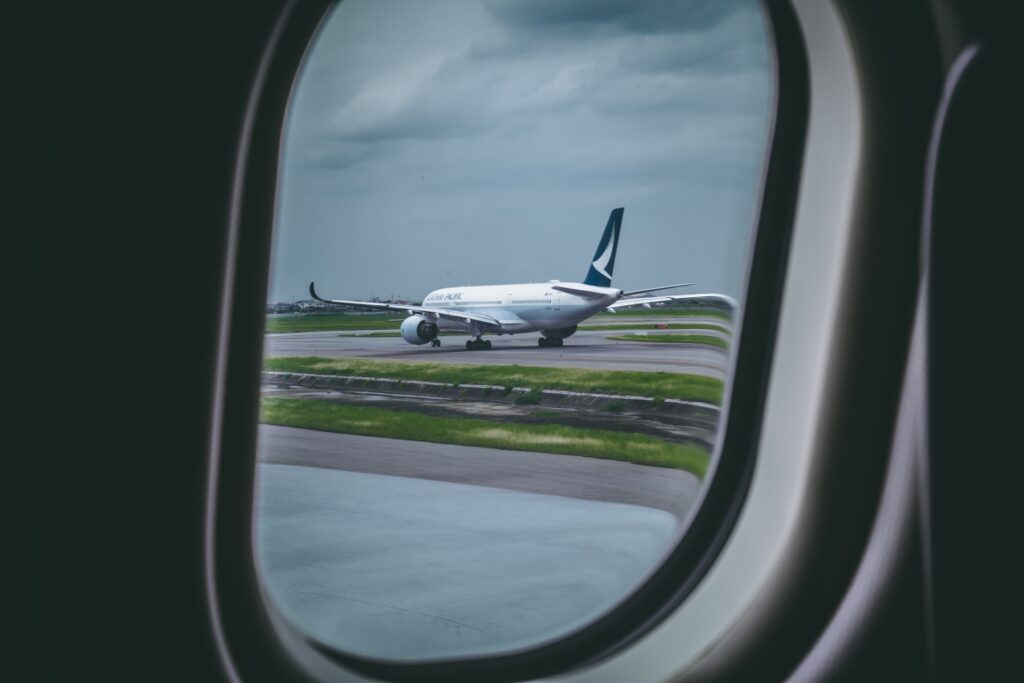 Image by Kevin Bosc via Unsplash
How you can get a student fare ticket
If you are a student and want to get the ticket for him, you have to produce a valid international student card, student visa, or a letter of acceptance from the university or college in which you are studying currently at the airport.
If you have no above-mentioned document then you will not lie in the student category nevertheless you are a student. The verified documents are required to get the student ticket fares and all other additional benefits. If you have all documents you can enjoy the student flights offer at Cathay Pacific.
Basic packages for students
There are three basic packages that Cathay Pacific is offering to the students.
Light package
In the light package offer, a student can carry 1 package of the 7 kg with him or her. It is called cabin baggage. If you are a student and going for the short term to your home or holidays, you can enjoy this package.
Besides it, you can take one checked baggage with a weight of 23 kg with you.
Essential package
If you want to go home for a couple of months, then the essential package is the best option for you. Because when you decide on a long stay, you carry more luggage with you.
In the essential package, you can carry one cabin baggage of weight 7 kg. Additionally, you are offered to carry the 2 checked baggage of 23 kg weight each. This offer allows you to take more things with you. You can buy many gifts for your family and friends because you have enough carrying capacity.
Flex package
If you are adventurous and go to explore new places, you need to carry many things with you. Then you can take the flex package.
The flex package is similar to the essential package in terms of weight capacity. You can take 1 cabin baggage of 7 kg and 2 checked baggage of 23 kg each. Weight is similar but there are some differences in other things which I am going to tell you later in this blog.
Student fare checked baggage
If you have an essential or flex package then you can enjoy more facilities. For example, if you have an essential package, you can take extra baggage of 23 kg but this offer is valid only for the students whose destinations are Canada and US.
If you have a flex package, you can carry one extra baggage of 23 kg for all destinations. This is an exclusive offer that is associated with both packages only.
Fares for flight changes
If you change the flight, Cathay pacific helps you instantly with a little amount of money. You can change your destination efficiently to follow a simple process.
If you have the light package, then the flight change charges will be 50 dollars each time. The process at Cathay Pacific is very convenient. If you have an essential package when you have to pay 20 dollars for flight changes.
But if you are going with the flex package, Cathay Pacific will give free service of the flight changes. You don't have to pay any hidden charges for this purpose.
Same-day flight changes and pre-selection seat
If you have an essential or flex package, you can select your seat before the flight. But if you have a light package then this service will not be available for you at Cathay Pacific.
If you want same-day flight changes, then you should acquire the flex package because, with two other packages such as essential and light, you could not enjoy this offer.
If you are a married student
If you are married and have a kid, then Cathay Pacific will offer food to your kids. You can ask for any kid meal. The in-flight staff takes care of your kids' food. If your kid wants warm milk, they will serve you warm milk. If your kid is a chocolate lover, they will offer him chocolates of different flavors.
Besides the meal, if you want extra diapers, they offer you. Everything is here for your kids, so don't worry if you forget any kid items. They have many needy things for your kids. You can feel free if you are traveling in the Cathay Pacific.
Other services at Cathay Pacific
You can enjoy many other benefits to fly with the Cathay pacific
Entertainment
The in-flight and off-flight services are awesome at Cathay Pacific. If you want any additional thing, they can arrange it for you.
In-flight, they have lists of old and new movies, you can watch during the whole journey. They provide you with quality headphones. They have a list of the games on the plane. If you or your kids are game lovers, they can enjoy the game. Cathay Pacific has all things for your entertainment.
If I talk about the ground staff, you will be pleased. The ground staff is very cooperative and professional. They help you and lift your baggage. If you want to pack anything, they help in packing the items. At Cathay Pacific lounge, you can take some health drinks
No delays in flights with the best planes
Cathay Pacific has few flight delays. It has the least delay record in the world. Most people are complaining of flight delays but if you are on Cathay Pacific, it means you are on time to your destination. Cathay Pacific has the best and most advanced planes in its hangar. You could not observe the delay due to technical issues with airplanes.