Barcelona is one of Europe's most exciting cities, and with a culture that loves its architecture, sunshine, food and soccer, there are a few unmissable activities. For anyone planning a trip to Barcelona, here are a few things you won't want to miss:
Go on a walking tour
A walking tour of the city is a great way to acquaint yourself with the different neighborhoods from the multiculturalism of El Raval to the trendiness of El Born and the history of the Gothic Quarter. The work of architect Antoni Gaudi, whose work is synonymous with Barcelona for some, can be seen in many of these neighborhoods. Various providers offer tours in the city, so that's an option to consider.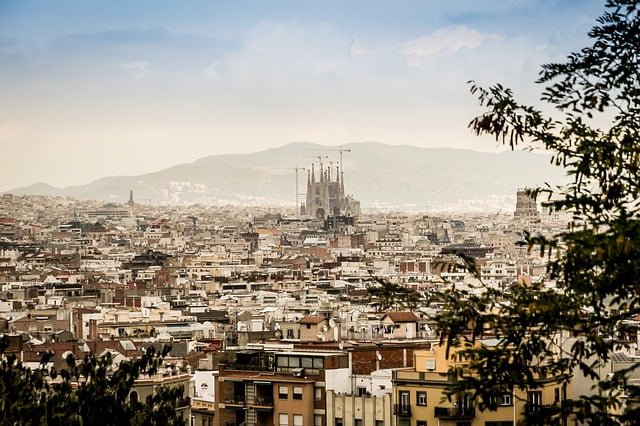 Sample all the tapas
Late-night dining is typical in Spain, so earlier on, you can fortify yourself with tapas. These are small plates of food that you have along with drinks that range from bread rubbed with olive oil and tomato to meatballs, shrimp, roasted potatoes and more. The best way to enjoy tapas is by staying on the move. Visit several different cafes and bars and sample the tapas as you go.
Go to a football match
Soccer, or football as it is known in much of the world, is beloved in Barcelona, and many residents follow the local team, FC Barcelona, which also happens to be one of the most popular and successful in the world. Their home stadium, Camp Nou, is large enough that there are usually seats available for most games. You can also visit the onsite museum and learn more about this team whose slogan is "Mes que un club" meaning "More than a club."
Work on your tan
The beautiful beaches of Barcelona are right on the edge of the city, and you can visit them in the district of Barceloneta or the Nova Icaria beach near the Port Olimpic. There are bicycle rentals and beachside restaurants and bars if you'd rather people watch than swim.
Unleash your inner foodie
Finally, you can pay a visit to one of the best food markets in the world, La Boqueria. This sprawling space containing both restaurants and food stalls can be taken in via a tour and followed up with a cooking class where you'll have to opportunity to experiment with quality ingredients.
Once you've walked, eaten and watched football like a local, Barcelona will begin to seem like home to you too.