The outdoors is undeniably awesome — but sometimes, you need to put your backpack down and rest. When you are trekking and backpacking through Canada, one of the best break spots is Niagara Falls: the weather is temperate, the attractions and food are plentiful, and there are millions of fascinating fellow travelers to get to know.
However, as a popular tourist destination, Niagara Falls might be an intimidating place for backpackers to venture. If you want to spend time in Niagara but don't want to blow your backpacking budget, read on.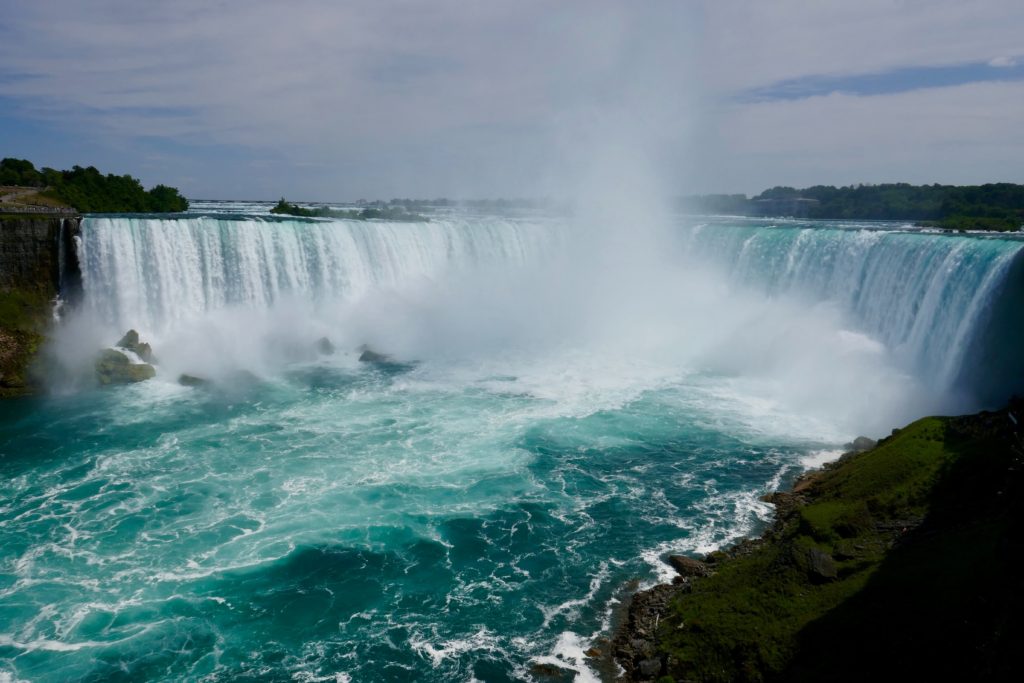 Photo by Edward Koorey via Unsplash
Plan to Visit in the Shoulder Seasons
Undoubtedly, the best time of year to walk the Bruce Trail and other trekking trails around Niagara Falls is summer, when the temperatures are comfortably warm and there is freshwater aplenty. However, this is definitely not the best time to visit Niagara Falls — during the summer, Niagara Falls' population swells incredibly as the city sees the bulk of its 30 million annual visitors. Because of this, hotels near Niagara Falls fill up fast during the summer, and activities and attractions can be booked solid for months in advance.
Thus, instead, you should plan your backpacking break for the shoulder seasons, spring or fall. The scenery in Niagara Falls is as beautiful during these times of year — and the waterfalls are certainly still flowing. However, you might get discounts on things like travel and accommodation as well as tours and attractions, and you are more likely to have time and space to walk around and enjoy the city without competing with other travelers.
Invest in a Trip Package
As with other popular vacation destinations, you can save money on your trip to Niagara Falls by investing in a package, as opposed to paying for each part of your trip individually. Often, you can get these packages through a hotel; the hotel will group together accommodations, meals and a few activities into one package, so you don't have to do much heavy lifting on building your trip itinerary and you can save some cash, too.
This is a good reason why you shouldn't try to stay in a hostel or a bed and breakfast during your Niagara Falls trip — hostels and B&Bs lack the amenities of a larger hotel, which can impact the quality of your trip. Plus, since this serves as your break from backpacking, you should feel free to indulge in a more luxury accommodation than you might normally seek when you are on the road.
Choose Your Eating Excursions Carefully
As you already know, food can get expensive fast. When you are eating out for breakfast, lunch and dinner, you can blow half or more of your vacation budget on meals alone. Niagara Falls is no exception; meals here can get up there in price, so you have to be careful with where and when you choose to eat.
However, it's also important to note that Niagara Falls offers some outstanding culinary opportunities. The entire Niagara region is exceedingly fertile, and there are many vineyards, orchards and farms just outside the city. Thus, you should try to devote at least one meal to a high-quality establishment, like AG Inspired Cuisine or Canyon Creek as well as a tour of at least one winery in the region.
Enjoy the Falls for Free
While there are a number of activities and attractions that allow you to see Niagara Falls from all angles, the truth is you can enjoy exquisite views without spending a dime. If you plan your accommodations carefully, you can secure a hotel room with falls views. However, you can also see the falls for free from Queen Victoria Park, Goat Island, Luna Island, Terrapin Point and more. If you spend some time talking to locals, you should be able to find even more excellent vantage points that other travelers often miss.
In fact, it is generally a good idea to befriend a few Niagara natives, just as you likely get along with locals and fellow travelers on your backpacking adventures. Establishing these relationships gives you connections to certain information and activities that other travelers lack. This means you can pack more into your Niagara Falls trip, giving you greater excitement and adventure, even when you are taking a break from backpacking.