Okay, we get it – for many people travelling on a backpacker's budget, New York's simply not an option.
It's no secret NYC is a pretty darn expensive destination, and sadly the high living costs are usually enough to put many people on a tighter budget off. But for those with a bit more to spend or anyone who simply can't bear to leave New York City off their itinerary, you're in for a pretty awesome time in Gotham.
The city's endless attractions, bustling nightlife and world-class eateries make the Big Apple the ideal travel destination, and while they might not be cheap there also are some excellent hostels for backpackers looking to get more from their stay in New York City.
Taking budget, location and the atmosphere at the hostels into consideration, here's our pick of the very best in the Empire State.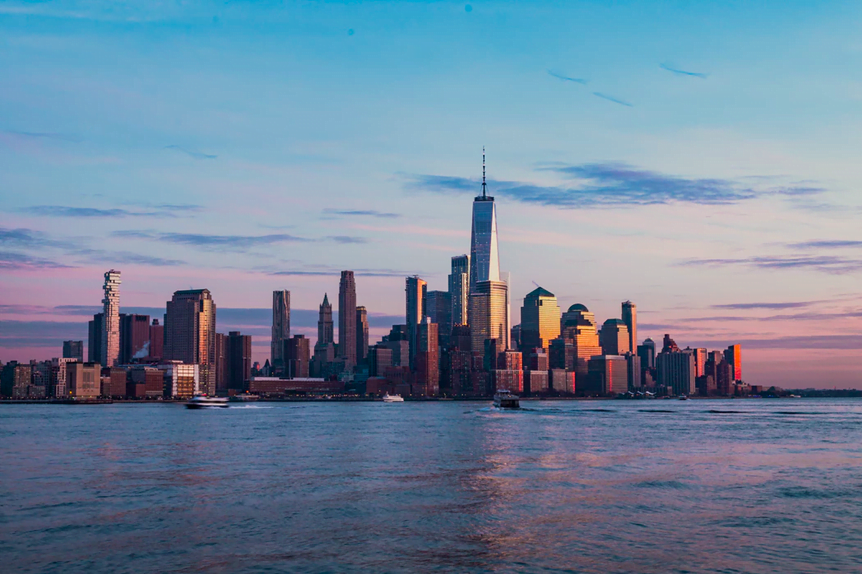 HI New York City Hostel
It might be called the City that Never Sleeps, but unfortunately for you hedonists out there that doesn't mean there's an abundance of party hostels – in fact there aren't really any in NYC.
But while you'll struggle to find places with all-night drinking games and music blurring into the small hours, if you're looking for somewhere to meet other travellers and socialise then this is probably it.
The property usually houses a mix of people from a range of different cultures, and with the hostel's staff regularly organising free tours and events for the guests, this is certainly a great place to stay for solo travellers or even groups looking to meet other like-minded souls.
In addition to being close to public transport links and some of the city's major attractions, the hostel also has some attractive features including a pool table, TV/theater room and a patio and lawn.
Oh and there's also good-quality, high-speed WiFi, which might seem basic to some, but to a seasoned backpacker accustomed to infuriatingly spotty signals this can be a bit of a luxury!
The West Side YMCA
Admit it, when you hear the word "hostel" you often think of basic amenities, cramped dormitory rooms and less-than-spotless shared toilet facilities. But the West Side YMCA in Manhattan completely shatters those illusions… and then some.
Not only does this hostel have a choice of individually decorated private rooms, but there's also a sauna, steam room and full-size swimming pool – perfect for unwinding after a long day of sightseeing, or a few too many Martini's the night before!
As well as the outstanding facilities, the hostel is also ideally situated as it's just a few blocks from Central Park and many of the city's major attractions, making this the perfect choice for those looking for a little luxury and great location.
Chelsea International Hostel
With a variety of amenities, as well as numerous perks and freebies available to guests, it's no surprise Chelsea International is regarded as one of the best hostels in the whole of New York.
In addition to free lockers for keeping those valuables safe, each morning guests are treated to breakfast at no extra cost, and there's even complimentary pizza for those staying on a Wednesday, which is great for saving some of those precious dollars on dinner! Besides, who goes to New York without trying the pizza, right!?
The Local
With a large computer room and excellent WiFi signal throughout, for those who like to get things done while they're on the move, the Local may be the ideal choice.
Situated in Long Island just across the East River from Manhattan, this trendy hostel is just enough out of range from the hustle and bustle to guarantee some head-space, while at the same time being only a short subway ride away from the action.
There are also multiple bars where you can meet other guests, as well as a roof terrace that offers magnificent views of the Manhattan skyline. What more could you ask for!?
Q4 Hotel
What list of hostels designed to offer guidance to backpackers would be complete without the inclusion of a budget-friendly place!? Well, ladies and gentleman, this is it…
The Q4 Hotel is undoubtedly the best value we could find, but don't be fooled into thinking the lighter price tag means the property is short on facilities. The recently renovated place has a kitchen and dining area, a games room with pool/ping pong tables, and a movie area with a large screen.
Situated in Queens, the only thing this hostel compromises on is location, although with public transport links nearby you can get to practically anywhere in the city within an hour.