Tenerife has so many things going on over Christmas that there is no excuse for sitting around in front of the TV watching The Sound of Music as you may end up doing back home in the UK.
There are musical treats, things to eat and drink and a host of events to celebrate the season. Some people don't like being away from home at Christmas but there is no need to worry that Tenerife isn't 'Christmassy' enough – you will soon be full of seasonal goodwill if you treat yourself to a break in the Canaries this December and January.
Tenerife is in fact one of the most populated island of the 7 Canary Islands and each year the island enjoys a healthy spell of five million tourists coming to the island.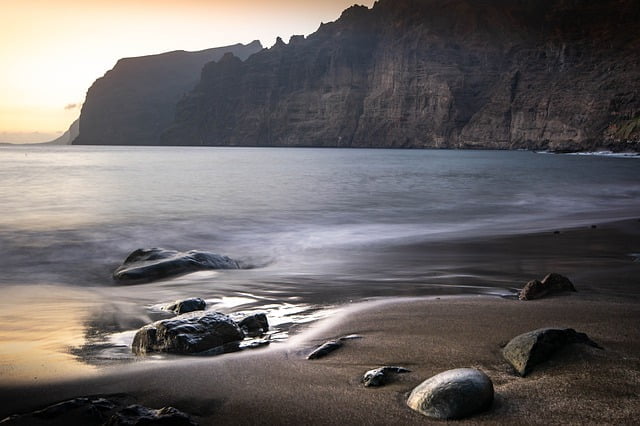 Getting to the island isn't difficult thanks to the fact that so many holiday operators offer bargains to this great holiday destination.
Here is just a small list of things you can do at Tenerife:

Santa Cruz
Santa Cruz has something to enjoy on almost every day of the Christmas season, with markets and concerts galore. It also has some of the best crib scenes on the island, but one of the high spots is the concert given by the Tenerife Symphony Orchestra down on the port on Christmas Day. This is a totally free event and it draws a big crowd, but there is room for everyone and it is a really friendly and joyful time, with Christmas music that everyone will recognize. The bars and cafes are open and there are also other stalls selling food and drink, so this is one to add to your must-see list.
Les Miserables
Perhaps a show called Les Miserables is not a typical Christmas treat but everyone loves the music and the spectacle of Les Mis, so it counts now as a seasonal stalwart. On at the Tenerife Auditorium in Santa Cruz from 30 December to January 7 this is a later seasonal offering that everyone on the island will try to attend, so make sure you get your tickets booked nice and early to avoid disappointment.
Nutcracker
Something a little more festive is on offer at Auditorio Infanata Leonor, Los Cristianos with a performance of Tchaikovsky's Nutcracker Suite – everyone knows the tunes of this suite and it is perhaps the nearest ballet music comes to a sing-along experience.  The concert is on 23rd of December and the tickets are a snip at 2 euros, so put down the wrapping paper for an hour or two and go and hum along (strictly under your breath) to the Dance of the Sugarplum Fairy and feel that Christmas is really here.
Arrival of the Magi
'Three Kings' is the big day in the Spanish Christmas and wherever you are on the island, you won't be far away from a procession of some kind. In Adeje, the kings are arriving by helicopter this year, so watch out for that – it would be hard to miss anyway for anyone anywhere near! That's on 5th January, of course.
Christmas Day
Wherever you are on Christmas morning, the bells will be ringing out to call everyone to church. With Three Kings being the more commercial end of Christmas in Tenerife, Christmas Day is reserved for praise and any church service will give you a really spiritual experience. If you can do both, a service followed by the band in Santa Cruz will give you a Christmas Day to remember, and not a Brussels sprout in sight.